MSC ONE CAEfatigue
Durability & Fatigue
CAEfatigue - Fatigue evaluation in the frequency domain or time domain.
CAEfatigue (CF) is used to conduct random response and fatigue evaluations of dynamic mechanical systems in the frequency domain or time domain. 
The software is available for single input PSD loading with or without deterministic loads like sine-on-random, sine sweeps, sine harmonics, etc. The software also allows complex multi-event, multi-channel PSD loading with cross PSDs and the standard time domain analysis solutions like linear static superposition, the modal participation factor approach or the direct stress recovery approach.  The software can handle virtually any size model with extreme speed and accuracy.
Why choose CF over other frequency domain competitor tools?
CF processes models from multiple sources including

 Nastran, NX Nastran, Abaqus, Ansys and Optistruct

.

CF processes very large models (Tb+) with little difficulty.

CF allows the use of unlimited multiple correlated inputs and includes accurate calculation of the cross-correlation influences between inputs.

CF allows the inputs to be mixed loading (e.g. sine sweep, sine-on-random PSD, consecutive sines, etc. plus a mean (static) loading).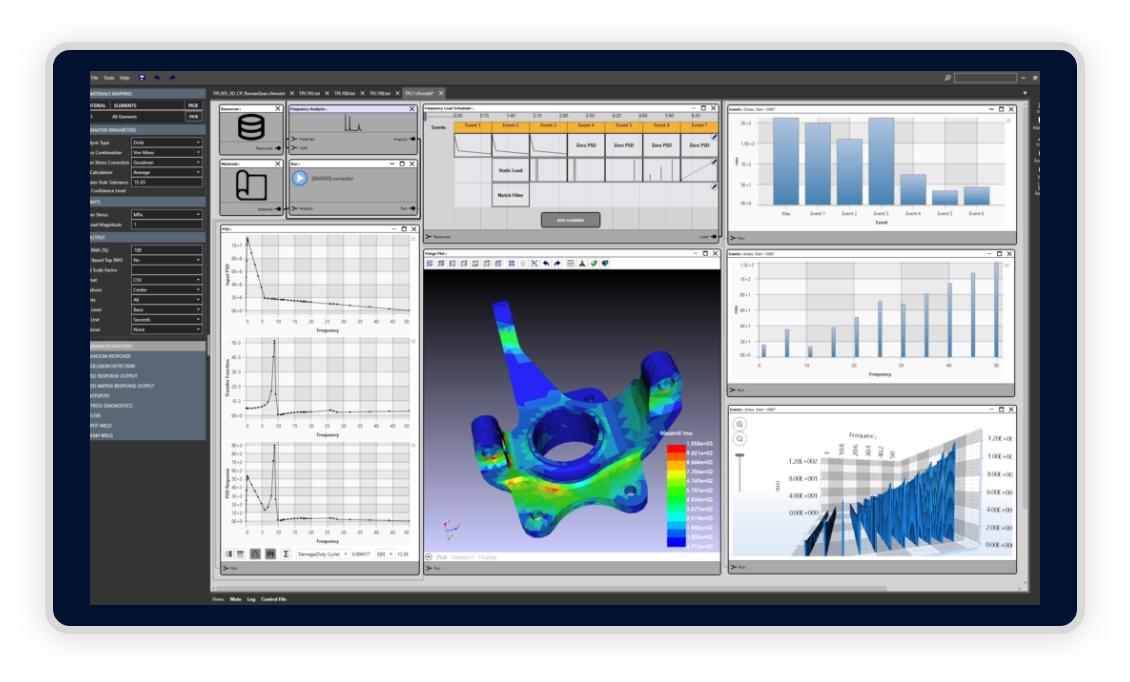 CF provides advanced equivalent stress modelling  (e.g. complex von-Mises, complex Principal, etc.).

CF uses Running Sum Technology that allows for very fast analysis.

CF is so fast that the User can do Design Of Experiments by running hundreds of jobs in quick succession.

CF allows the use of typical automotive materials (e.g. Strain-Life and Stress-Life) and mean stress corrections in the same analysis.

CF will produce both random response statistics and fatigue results in a single executed analysis.

CF is a Custom Driven Technology.
We strive to adjust our strategic development planning to match the needs/desires of our Customers.  Tell us what you need and we will strive to make it happen!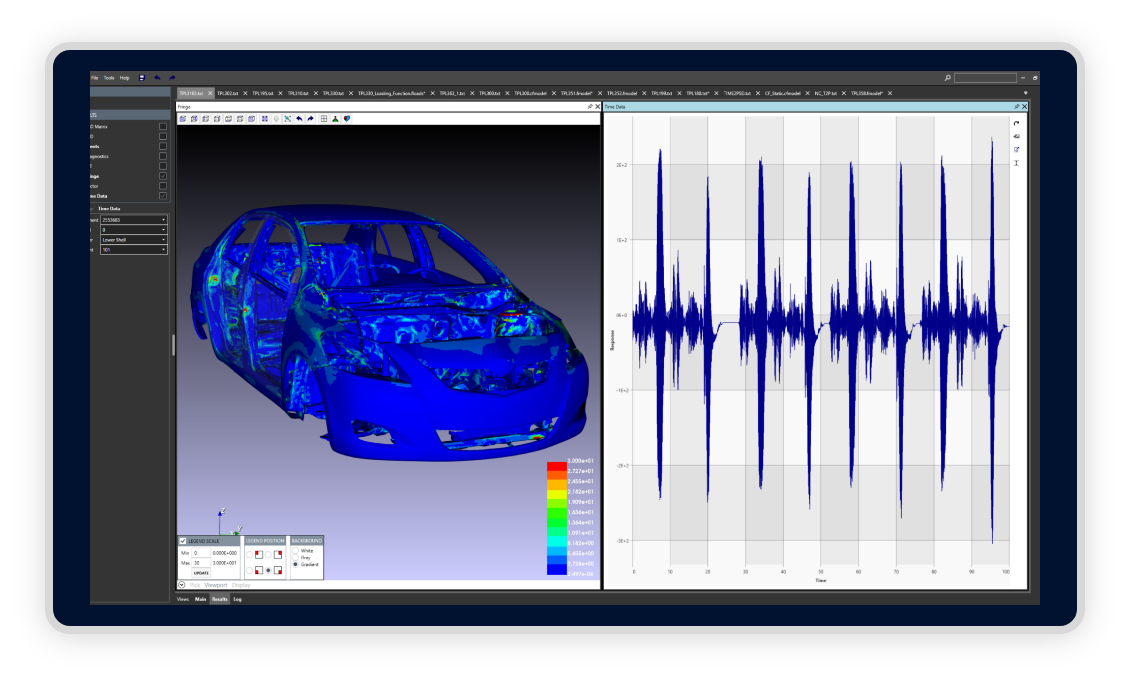 Why choose CF frequency domain analysis over conventional time domain analysis?
CF is much faster, requires less memory and generates less files (e.g. compared to Modal Participation files).

CF requires far fewer solver runs.

CF will handle both static or dynamic systems.

CF is accurate to the Nyquist frequency while time domain accuracy reduces after 20% of the Nyquist frequency.

CF provides better information about damage sensitivity to frequency, load input or mode of response.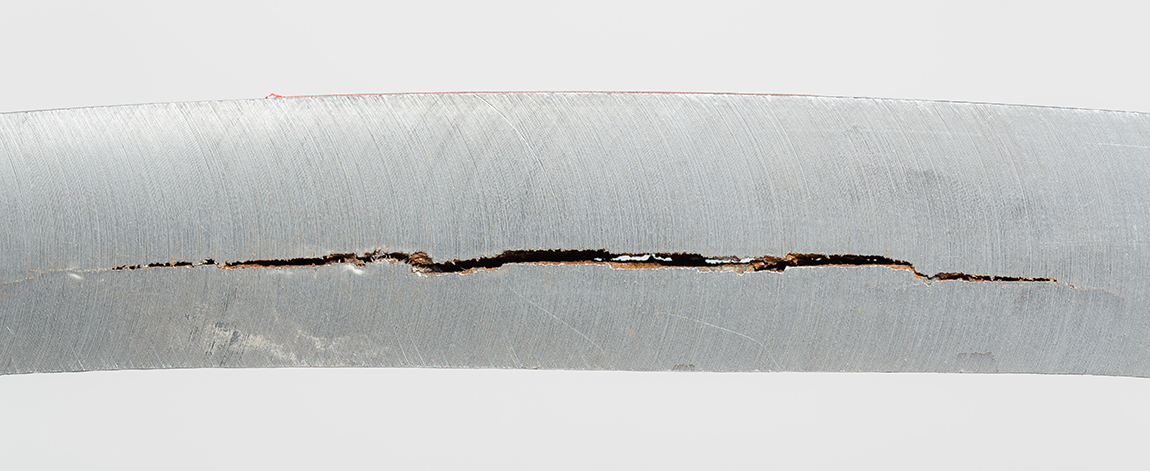 CF facilitates the creation of standardized load sequencing and surrogate PSD loads that can replace complex test input files.

CF provides key life test modelling to prioritize, or filter, loading events.

CF is so fast that rapid fatigue optimization is possible, which cannot be done in the time domain.

CF provides seamless conversion, integration and management of time based road load data to allow use of CF even if you only have time histories for input loading.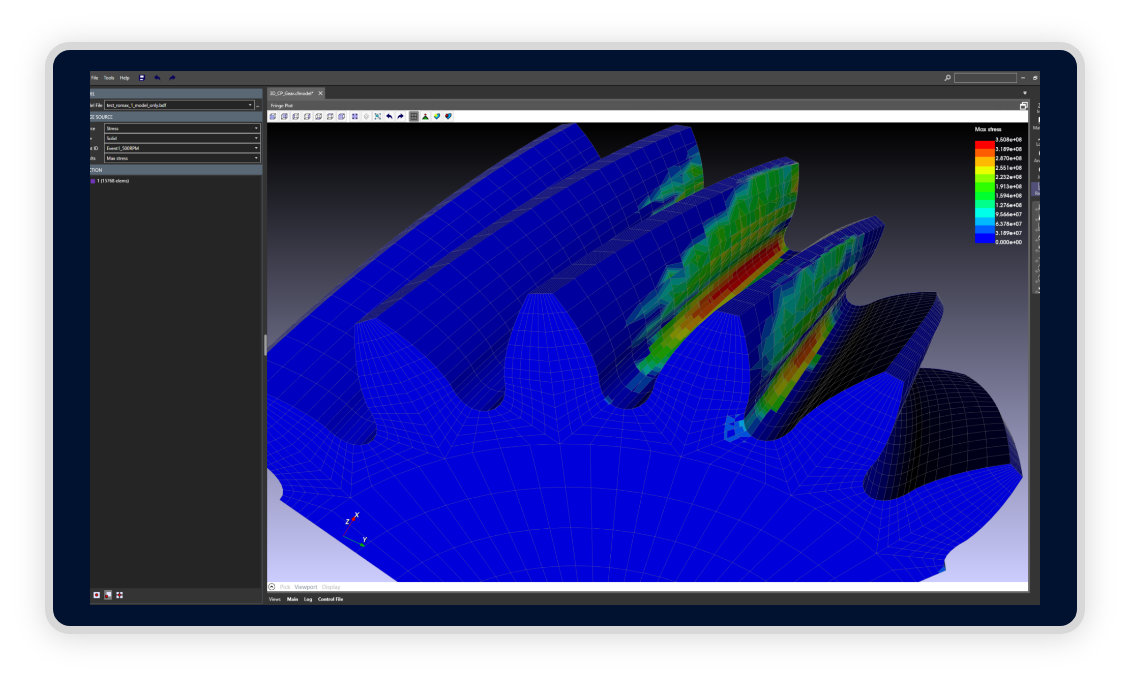 If you still want to work in the time domain, why choose CF over the competitor tools?
CF provide a TIME2PSD toolset to condition and convert time signals into PSD matrix files. Just push a button and your files are converted to accurately produce both direct PSDs and cross PSDs to take into account channel phasing.

CF is much faster because our software is newly developed using the latest programming techniques and processing algorithms.

CF for time domain is not a "bolt on" application to our frequency domain tool, it is created from the ground up to ensure the most seamless analysis possible.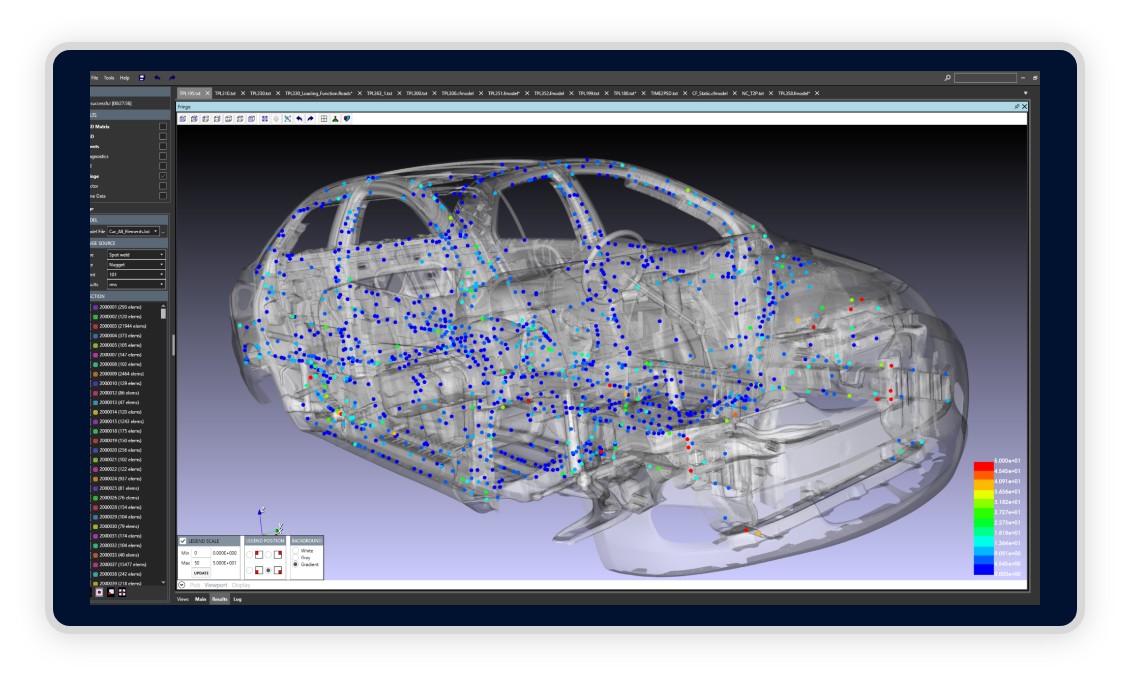 CF gives you total control over the use of RAM and the number of processor by default.

CF provides a separate Load Scheduler toolset to let you create your own unique time domain loading from a single channel to a complicated, multi-channel, multi event loading. We do not charge extra for this.

CAEfatigue is available as a standalone product from MSC Software or use it through the MSCOne token system.   CF is also the chosen technology that is embedded in MSC Nastran (NEVF).