Consultancy
Fluid Dynamics Consultants
DOCAN are equipped with industry-leading tools and broad expertise to simulate a wide range of thermo-fluid engineering problems and offer tangible solutions through Computational Fluid Dynamics (CFD) and 1D Systems Analysis.
Our Fluid Dynamics Capabilities
As an engineering consultancy with specialisms in fluid dynamics, we can effectively identify and solve fluid flow problems and provide efficient fluid dynamics modelling solutions for any size or type of equipment.
Having worked across a wide range of industries including oil and gas, power generation and nuclear to name a few, we have significant experience performing fluid dynamics analysis to varying scales and complexities.
We are experts in using a wide range of market-leading software tools, including Flownex® Simulation Environment. As a registered Flownex channel partner, we also have the capabilities to support you in applying the software to your working environment, and training your team members to utilise the tools to their full potential.

Some of our areas of expertise include:
Pollutants dispersion in urban environments
Natural ventilation analysis for Green Mark certification
Data center cooling, airflow and CRAC balancing design and analysis
Noise reduction and acoustic analysis
Explosion and combustion analysis
Macro and micro climatic analysis
Sloshing analysis
Fire and ventilation analysis
Heat transfer and thermal analysis
Fatigue and fracture analysis
Water treatment and filtration analysis
Evaporative cooling
Multiphase flow analysis including 2 phase flows and slug flows
Fluid Structure Interaction (FSI) analysis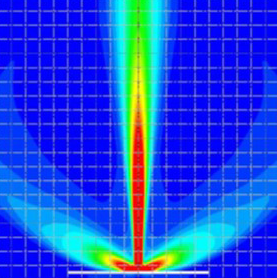 Working with DOCAN on your fluid dynamics needs
DOCAN combines a multitude of experiences from a variety of industries with practical skills and engineering knowledge to offer complete fluid dynamic analysis solutions to businesses of all sizes, no matter the complexity of the project.
As a member of NAFEMS, the international body for engineering analysis & simulation, DOCAN complies with industry best practices for all fluid dynamics analyses carried out.