About us
A can do company
with a wealth of
experience
We are an Engineering Consultancy and Software Distributor with a team of experienced, Professional Engineers, Designers and Consultants. Our primary experience is in the application of advanced engineering.
We have worked in most regulated industries completing large and small projects. These range from bespoke R&D, large FEED studies, detailed engineering design to reverse engineering, fitness for service and decommissioning studies. We have formed partnerships with several global Software Houses offering the ability to consult, train, develop and distribute cutting edge solutions to our clients worldwide.
&nbsp
Our Values
Our values at DOCAN are the forefront of our identity and vision. They play a major role in the success of every project we undertake.
We are driven as a company, as a team, to bring together our expertise, powerful technologies industry experience and insights which helps our clients solve their problems.
To have a can-do attitude

To have accountability

To have integrity

To be honest and straightforward

To deliver on value and quality

To have a positive social impact

To have a customer focus

To have the most appropriate and innovative technology solutions available

To be positive

To have fun and learn on the way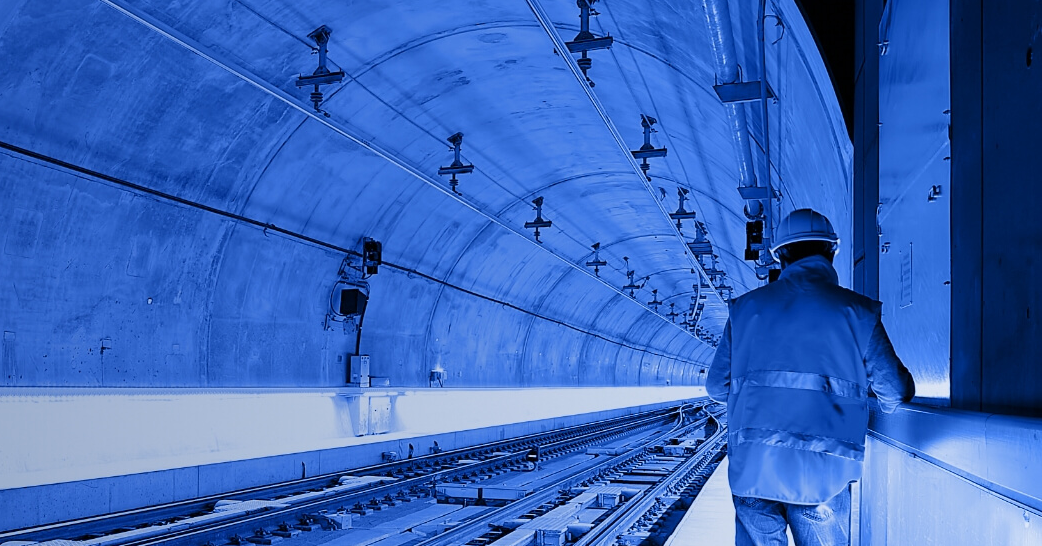 Our Ethos
We strive to be the premier engineering company for offering consulting and software solutions solving major client challenges and adding major value.
We do the simple very efficiently, to the most difficult in the optimal manner. In order to do that, we have the best people connected to cutting edge technology.
&nbsp

Richard Carroll

MD/Technical Director

Richard started with DOCAN as MD/Technical Director and Consultant in 2017 when the company went operational. Initially this was for the purposes of consulting in the Oil and Gas Industry.  Since then, he helped grow the client based and formulate the direction of the company.  Rick has grown the company with help of other members of the team into a credible Advanced Engineering Consultancy and CAE Software Distribution company.   Rick is now mainly focused on scaling the company after establishing the Consulting Group and CAE Software Distribution Group, with a number of sub teams in each group. 

Read more...

&nbsp

Jayne Carroll

Commercial Director

Jayne started the idea of DOCAN in Singapore and incorporated the company whilst based there in 2015.  When DOCAN started to operate in 2017 Jayne started to develop the back office/commercial aspects of the company.  Jayne has been a Director of 2 other start up companies prior and has good experience of accounting, contracts, and management.  Jayne's professional experience prior was as a UK Registered General Nurse.  Rick and Jayne are Married and run the business as a team. 

Read more...

&nbsp

Simon

Consultancy Manager

Simon has worked at DOCAN since late 2018 and is our Consultancy Manager. He graduated with a first-class degree in Mechanical Engineering from UMIST in 2005 and has worked in a range of mechanical engineering disciplines since, covering high-end engineering analysis through to design and manufacturing. Simon's key role is to manage and develop DOCAN's consultancy group to ensure that we continue to provide cost-effective, reliable and innovative solutions to solve our clients problems.

Read more...

&nbsp

Craig

Associate Principal Engineer

Craig started to work at DOCAN in 2019 as Principal Mechanical Engineer based on his long standing relationship with DOCAN's Technical Director. Craig's first role at DOCAN was to be a SME/Technical Authority for Static Equipment for one of DOCAN's major clients. Craig has now taken a position of Associate Engineer and shall be adding focused value in some of the most complex mechanically related projects DOCAN do in the future.

Read more...

&nbsp

David

Senior Mechanical Engineer

David joined DOCAN in 2023 as a Senior Mechanical Engineer. He graduated with an MEng from the University of Cambridge in 2012 specializing in Fluid Mechanics and Thermodynamics. He has since worked in both the Aerospace and Automotive industries in the design and development of new products with particular focus on fatigue and structural integrity assessment.

Read more...

&nbsp

Ed joined DOCAN in 2019 as a Graduate Mechanical Engineer having graduated from the University of Liverpool with a first-class degree in Mechanical Engineering. Since then, Ed's skills have developed, and responsibilities now include assisting with modelling, calculations and assessments, software support, technical drawing, quality assurance, and reporting. With this strong foundation, it is planned for Ed to help lead new team members in their role with DOCAN.

Read more...

&nbsp

Lewis

Mechanical Engineer

Lewis graduated from Huddersfield University in 2019 with a 1st in Mechanical Engineering. This included a placement year spent as a manufacturing engineer at Parker Hannifin in the Filtration division; mainly focusing on improving production and developing production line test rigs.

Read more...

&nbsp

Dave

Associate Principal Engineer (Piping)

Dave started working for Docan at the start of April 2021 as a Consultant Piping Stress Engineer, having met Docan's Technical Director at a previous employer.

&nbsp

Tyrone

Business Development Manager

Tyrone joined DOCAN in 2022 as the Business Development Manager, with the goal of driving forward the growth plans of the company. A commercially astute growth and business development specialist with over 20 years of expertise primarily within the global oil and gas industry. Tyrone as worked nationally and internationally, in the Middle East, Asia, Caspian and Africa, working with some of the industry's largest globally renowned service companies.

Read more...

&nbsp

Tom

Optoelectronics & Photonics

Graduated from Queen Mary College with a Hons degree in Physics and Astrophysics continued studies with a M.Sc. in optoelectronics from Newcastle University followed by a PhD in optoelectronics/photonics from University of Plymouth in 1998. Since then worked at Aston University in Photonics for a total of 18 years. Recently worked as a senior research fellow within Instituto de Optica "Daza de Valdés" CSIC Madrid for one year. At present I'm at University of Hull as the principal researcher, second year, for the developing and researching of fibre optic sensing scheme to be deployed for the optimisation of the manufacturing of blades for maritime wind turbines for the Hornsea Wind Farm North Sea project.

Read more...

&nbsp

Andrew

Aero, Transmission

Experienced in a wide range of aerospace, nuclear and mechanical engineering environments, including rotating machinery, Andrew is skilled in static, fatigue and damage tolerance analysis, vibration (NVH), shock and transient analysis, vehicle performance and gear design. A multidisciplinary MEng degree from the University of Cambridge and many years' of experience in lead roles carrying certification signatory responsibilities complement Andrew's progressive attitude to design and development. His problem solving abilities, conceptual design skills and organisational abilities make him well placed to advise on design and structural analysis.

Read more...

&nbsp

Jason began working for Docan in March 2020 as Principal Engineer specialising in Computational Fluid Dynamics (CFD). He has a MEng in Mechanical Engineering and a PhD in advanced CFD and has extensive engineering consultancy and software engineering experience in a broad range of industries.

Read more...

&nbsp

Gary

Associate Principal Engineer (Structures)

Gary started work for Docan in 2021, having been contacted by a previous work colleague. Gary offers a full civil and structural consultancy service, currently concentrating on the structural steel aspects of new build as well as revamp projects.

Read more...

&nbsp

Paul has associated with DOCAN recently as a consultant specialising in Process Design, Process Safety, and Environmental Engineering. He is a Chartered Engineer and a Fellow of the Institution of Chemical Engineers. He brings considerable international experience to DOCAN, with several years in operational and Client roles. With over 35 years mainly in the chemical and process industries, he has also worked in other sectors including the construction, defence, pharmaceuticals, electronics, aircraft, hospital and railway sectors where he also gained significant project management and commercial experience. This experience has been developed by working with multi-national teams in clients, EPCM contractors, and consultancies. He is approved by many companies to perform DEFINE, Detail, Execute, Operational HAZOPs and SILs across the world.

Read more...

&nbsp

Pat

Drilling & Renewables

Pat graduated from the University of Alberta (Canada) with a BSc. in Petroleum Engineering in 1996. He has worked internationally in a broad range of engineering, project management, and technical roles in the conventional oil and gas sector (drilling specifically) over the last 25 years on complex and challenging drilling projects in both land and offshore based operations, with the last 14 years operating as a consultant through his own company. He has recently completed a Masters in Renewable and Sustainable Energy through Murdoch University in Perth, Australia to align his strategy of transitioning into the renewable energy sector, transferring his skill sets from the oil and gas industry into this new realm of energy. Pat met the Directors of DOCAN at MPO and AF Global in Singapore and Houston whilst working together developing MPO's MPD equipment.

Read more...