MSC ONE Applications
EMOBILITY
Electro-mechanical simulation software 
ROMAX nexus is a cloud-enabled ecosystem of applications constituting the industry-leading and award-winning electro-mechanical simulation software available through MSC Software. From rapid modelling and concept exploration to detailed simulation and virtual product sign-off, these latest applications align with your drivetrain and transmission development cycle.  
INTEGRATED WORKFLOWS
Products within the Romax Nexus family enable joined up workflows through interfaces to renowned 3rd party CAE tools, including: Altair, MSC Software, ANSYS, Brüel & Kjaer.
Follow the links below to find out more about the packages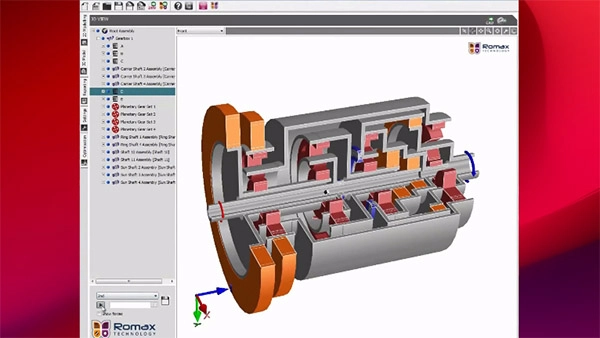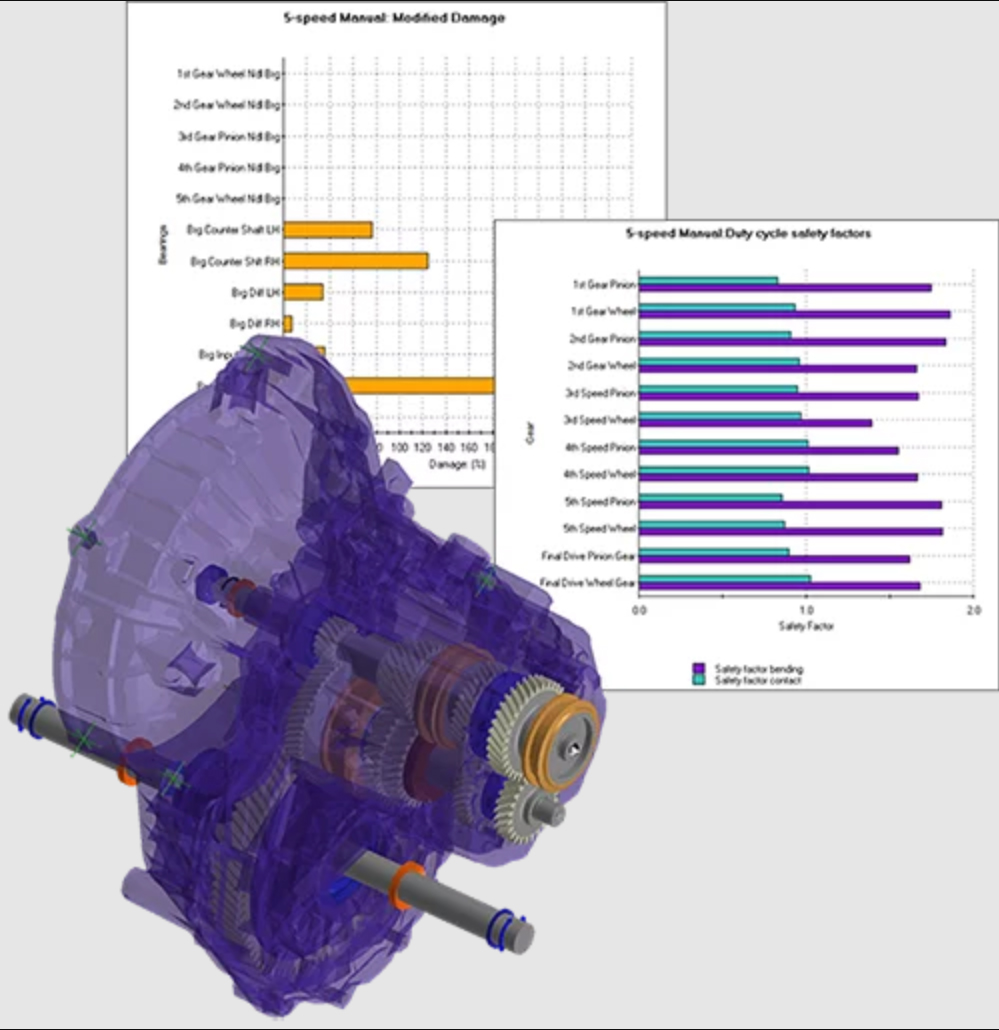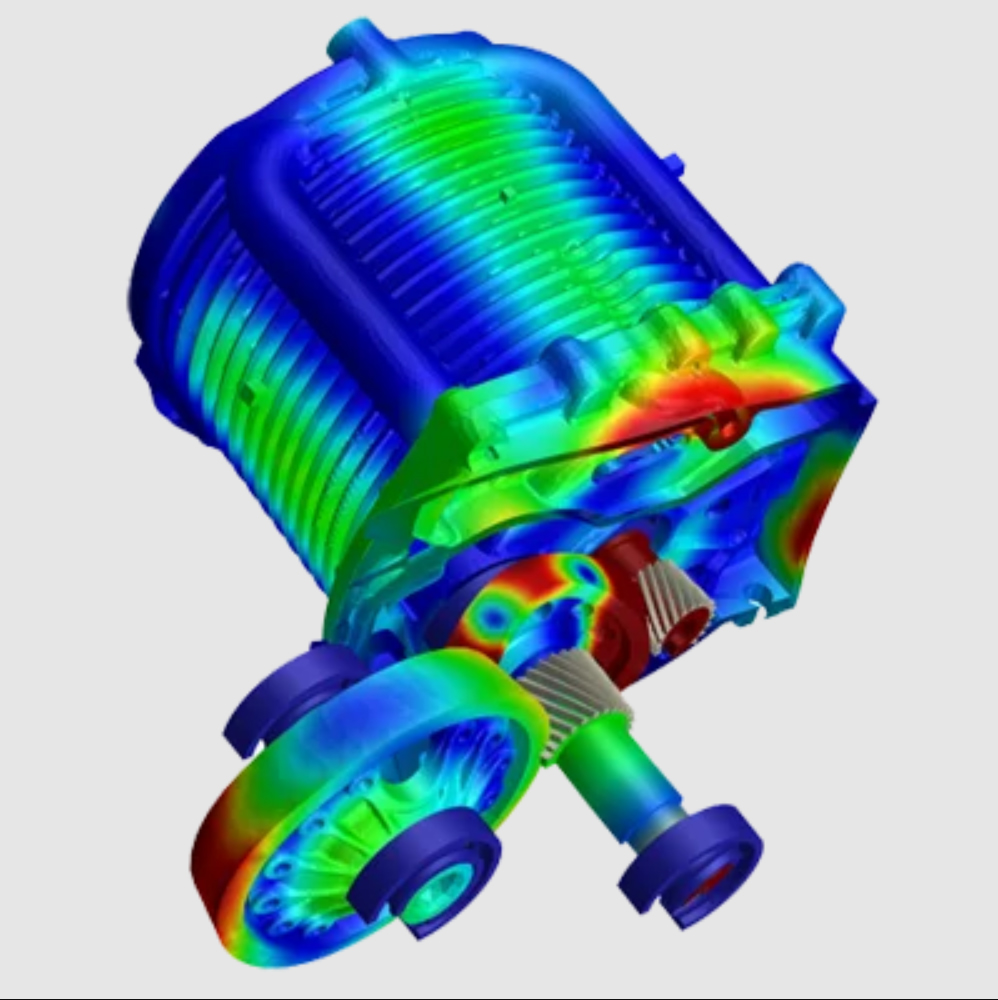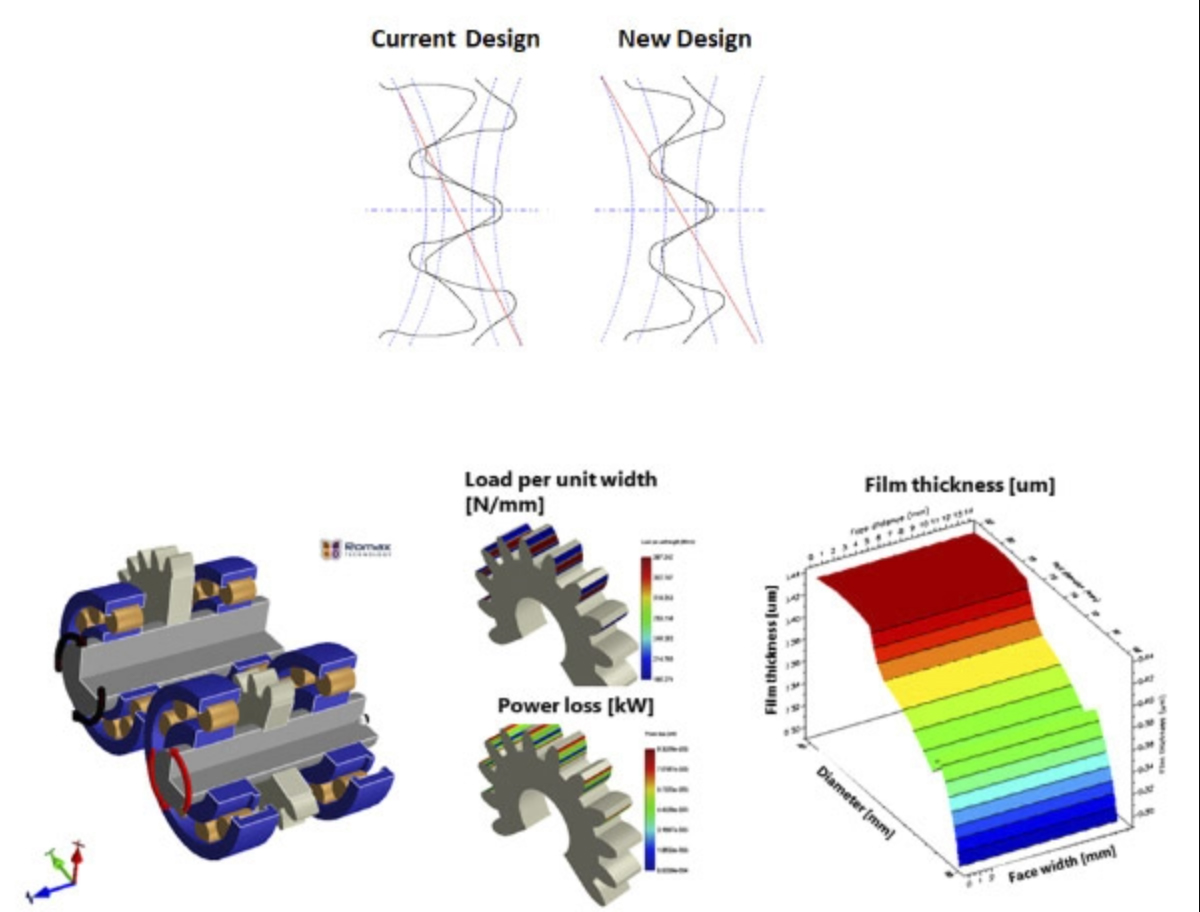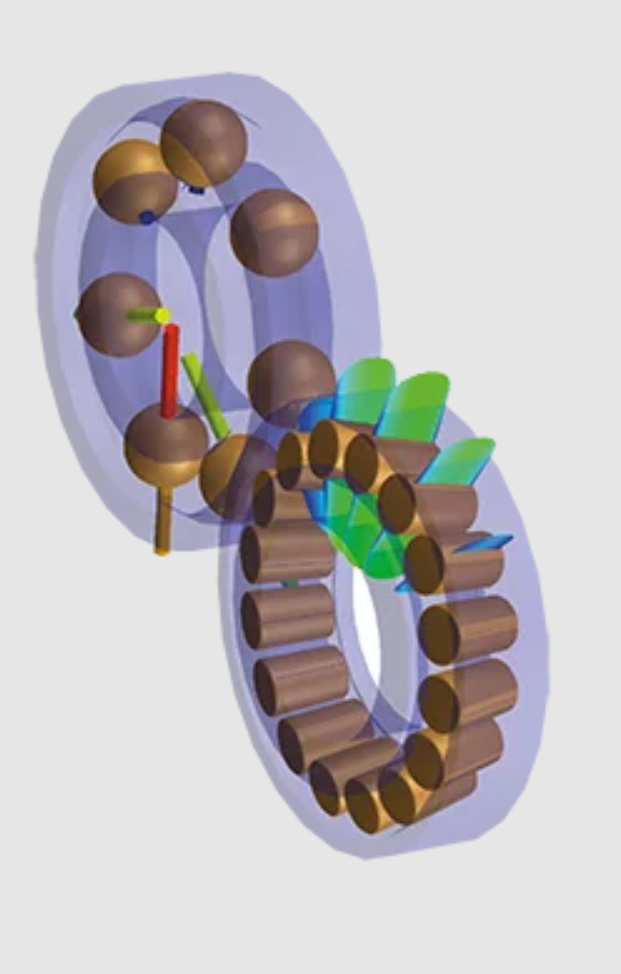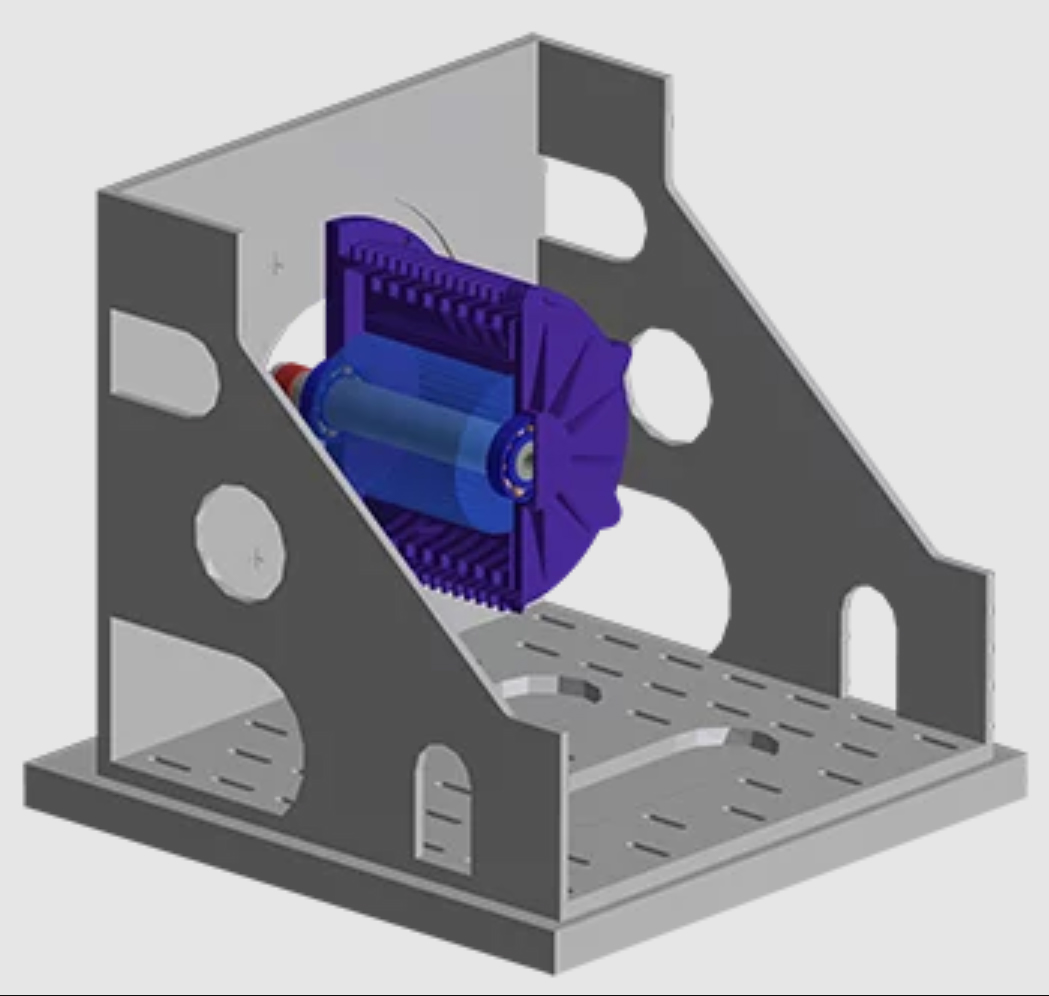 ROMAX concept
Underpinned by Romax's world-leading simulation capabilities, Concept is tailored to the early design stage. Its intuitive interface and rapid modelling helps you identify the best transmission, drivetrain or gearbox configuration for any application, as efficiently as possible.
FLEXIBLE INTEGRATION

Romax Concept allows seamless collaboration across CAD, Multibody Dynamics (MBD) and CAE to reduce errors and time to market. Designs can easily be taken from Romax Concept and converted into CAD models and drawings, optimised multibody dynamic models and used in any other Romax Nexus product for more detailed analysis.

EMPOWERED DECISIONS

Romax Concept empowers informed engineering decisions early in the product development process. Analyse the performance of each concept and manage trade-offs between durability, efficiency, NVH, packaging, weight and cost. Perform vehicle drive cycle analyses to evaluate system efficiency. Refine your design by selecting bearings directly from supplier catalogues and optimise gear ratios and macro-geometry.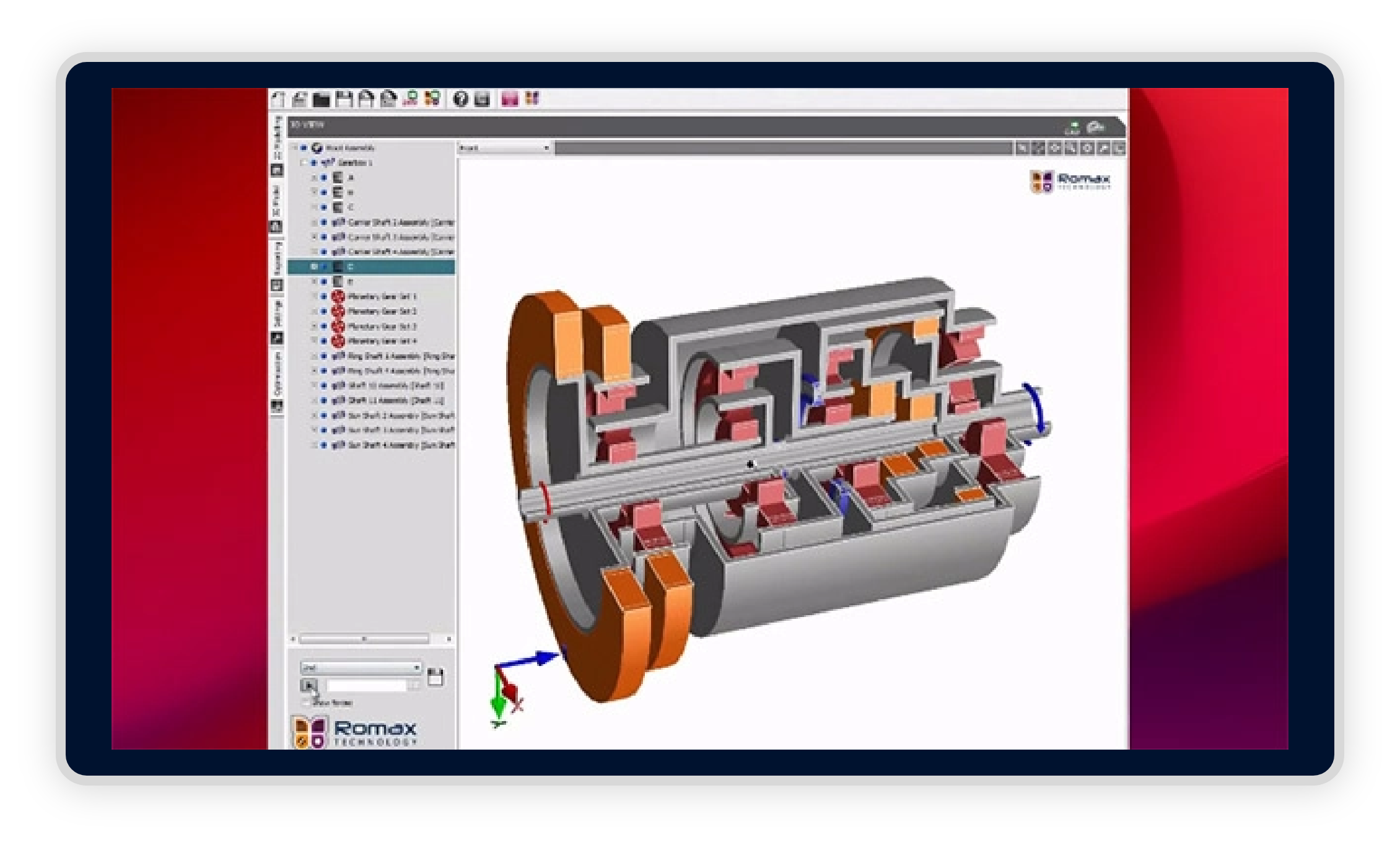 ROMAX enduro
Offering rapid and intuitive modelling, detailed structural analysis and component rating, Romax Enduro is the trusted industry standard software solution for powertrain durability simulation and optimisation.
ACCURATE AND INSIGHTFUL

Romax Enduro offers unparalleled drivetrain modelling and analysis capabilities. Features include:

- Complete drivetrain structural analysis.

- World-class gear and bearing contact models .

- Comprehensive bearing data from all leading bearing manufacturers.

- DIN, ISO and AGMA rating.

- Flexible FE bearings & gear blanks.

- Gear root stress analysis.

- Batch running and parametric study.

- Motor Unbalanced Magnetic Pull (UMP).

- Comprehensive and customisable reporting of easy to interpret engineering metrics.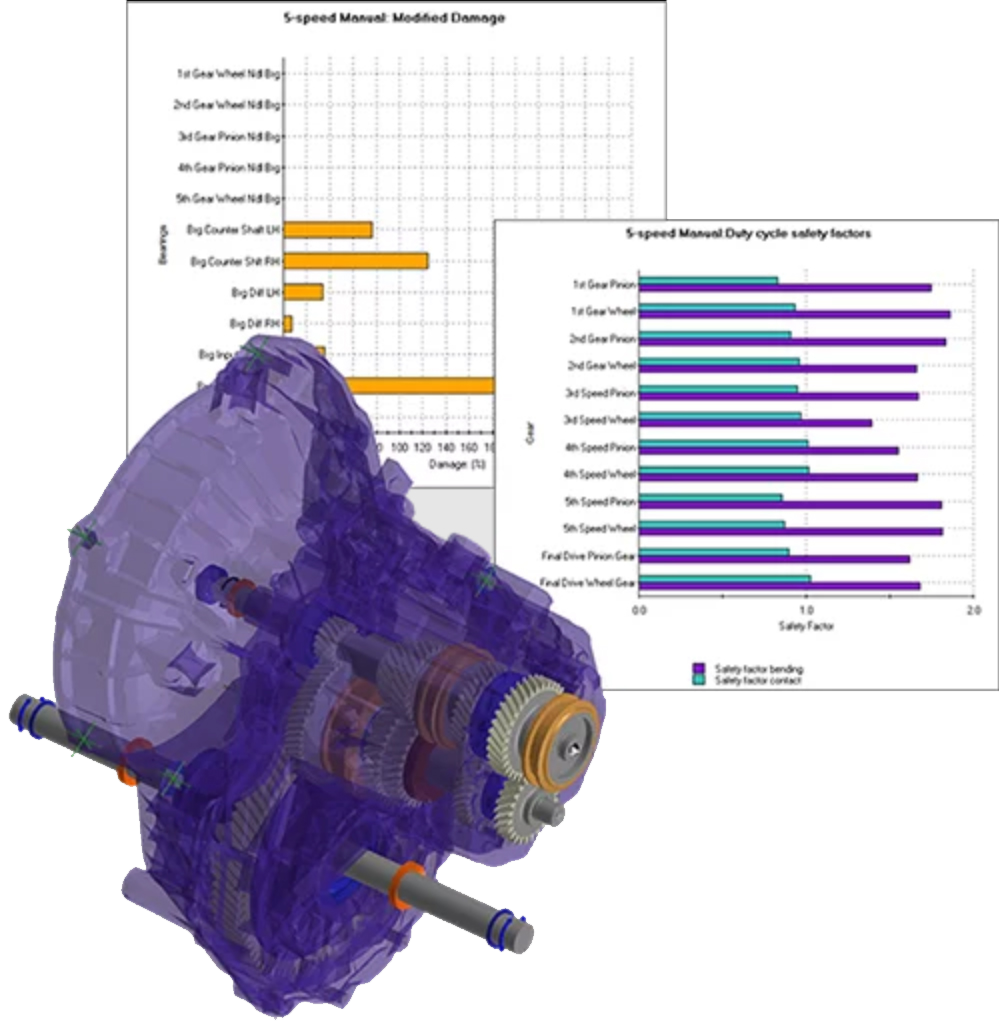 ROMAX spectrum
Product quality for noise and vibration (NVH) can only be successfully delivered if you consider it right from the start. Romax Spectrum provides the complete, validated solution for electro-mechanical powertrain NVH simulation.
Providing fast, accurate frequency domain analysis for engineering insight and optimisation, Romax Spectrum's advanced technical capabilities are proven to work in the real world. Combining advanced capabilities with interfaces to the rest of your CAE eco-system, Romax Spectrum enables a "Right First Time" CAE-led solution for NVH design.
Consider designs via NVH simulation early in the development process, minimise NVH testing and prototyping.
System vibration – Frequency domain simulation of system vibration response giving you instant access to the answers you need along with the engineering insight into how to make your design better

Radiated noise – Embedded acoustic solver brings complex simulation to the non-expert with automated calculations to see if your design meets its noise targets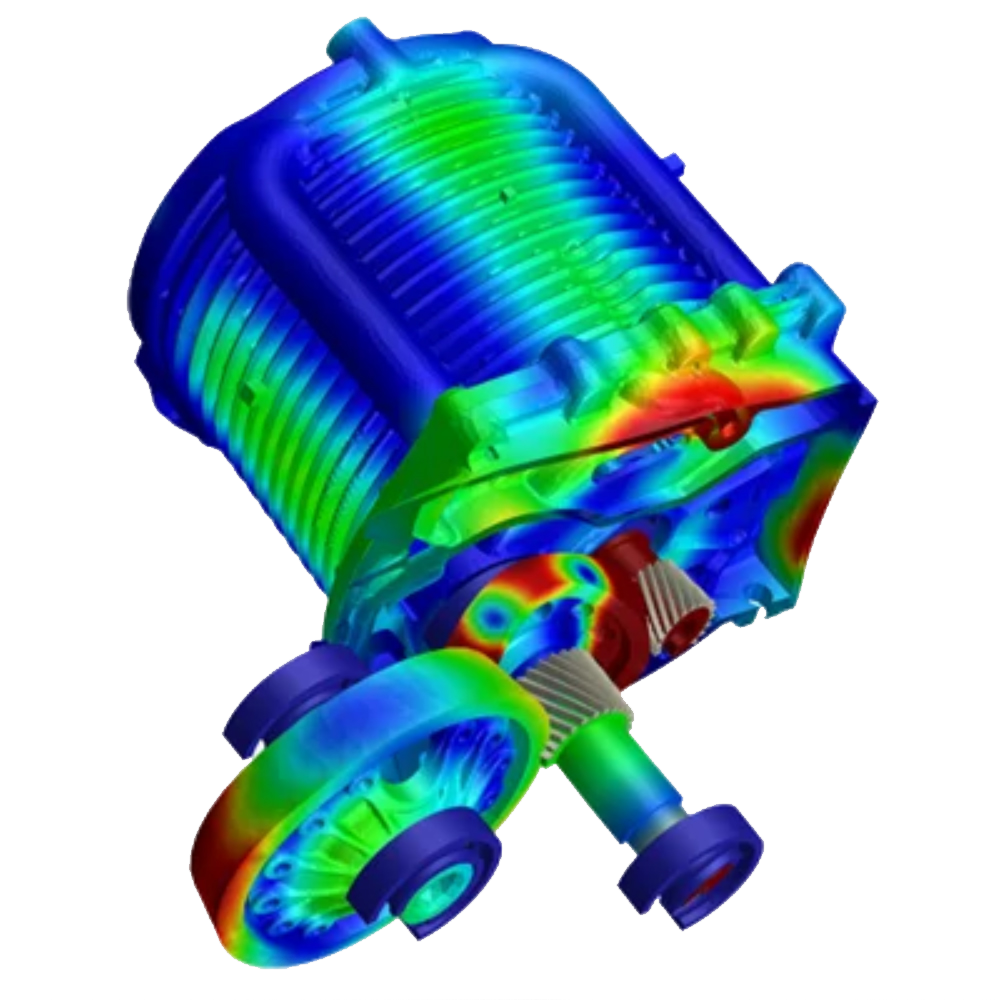 ROMAX energy
Romax Energy is a global efficiency prediction tool for electro-mechanical transmissions. Encompassing advanced tribological models and backed-up by continuous internal R&D efforts, Romax Energy allows users to calculate power losses, fuel consumption and emissions for a given drive cycle, and to investigate the impact of different bearing and gear designs on system efficiency. It also offers a unique capability of selecting the optimum oil and investigating the effect of the oil additive pack for a given design.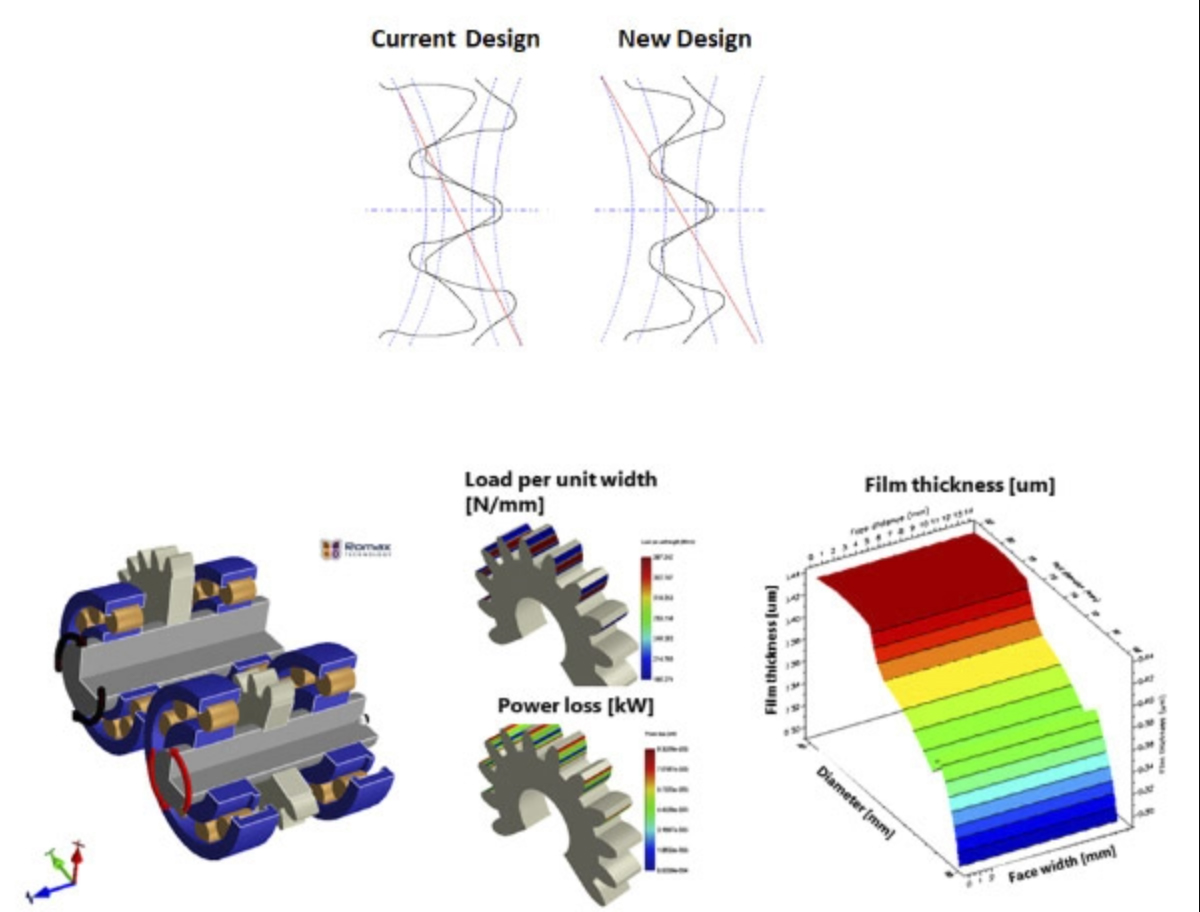 Romax can help answer your questions: How do I ensure optimal performance for my transmission design? What gear and bearing design should I choose? How can I select the best oil for my transmission design and optimise its efficiency?
System optimisation

– Parametric studies to investigate the impact of changing various operational parameters (e.g. torque, speed, temperature, lubricant level) on the system's efficiency performance

Analysis methods

– Use Romax duty cycles for fast and convenient analysis.

– Use real-life drive cycle data for analysis that is relevant and appropriate for the actual operating conditions of the transmission.

Effect of oil additive pack and lubricant properties

– Select from a built-in lubricant database, customise lubricants, or create your own.

– Specify individual component lubricant properties.

– Investigate the effect of base oil and oil additive pack on the power losses using our proprietary method based on FVA345 methodology.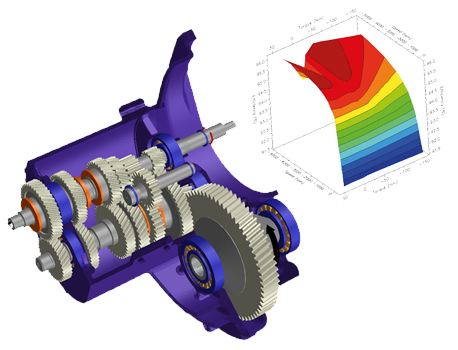 ROMAX spin
Bearing specialists require independent tools which provide cutting-edge rolling element bearing analysis. These tools will provide them with insight required to design and select bearings for optimum performance and durability, as part of a whole system model.
Romax Spin provides this insight, through optimised contact algorithms that offer speed and accuracy, and integrates with the Romax Nexus product family, enabling greater collaboration within organisations and with suppliers.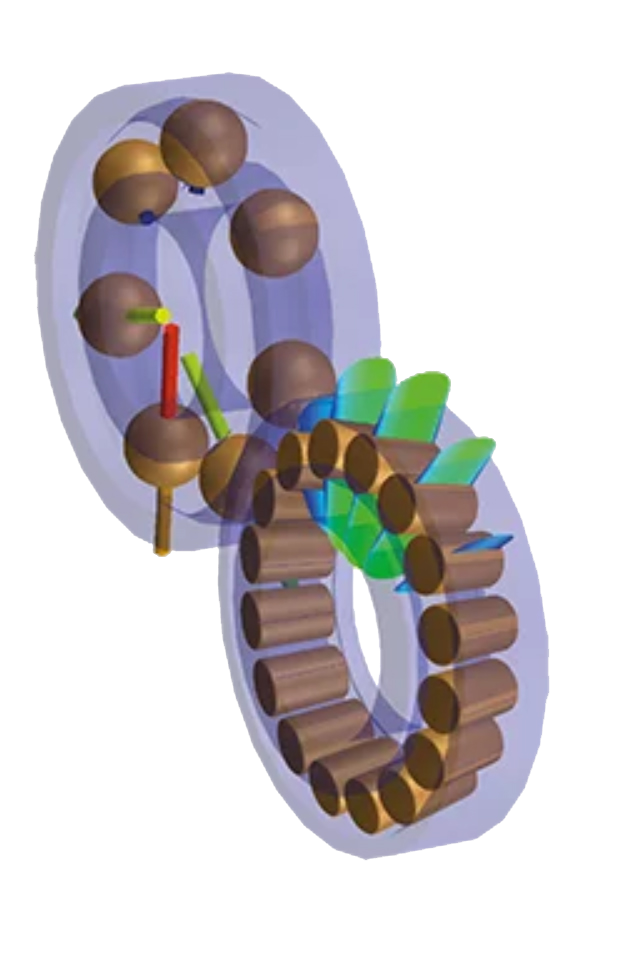 Founded on 30 years of bearing expertise, and with a fantastic network of strong partners within the bearing industry, Romax Technology are the obvious choice for bearing suppliers and experts. That's why the world's top six bearing manufacturers use Romax.
Online bearing catalogues from SKF, Schaeffler, Timken and JTEKT give access to more than 60,000 bearings. Alternatively, bearings can be custom-edited or designed from scratch, where users can create and share their own bearings databases, with IP protection for sensitive details.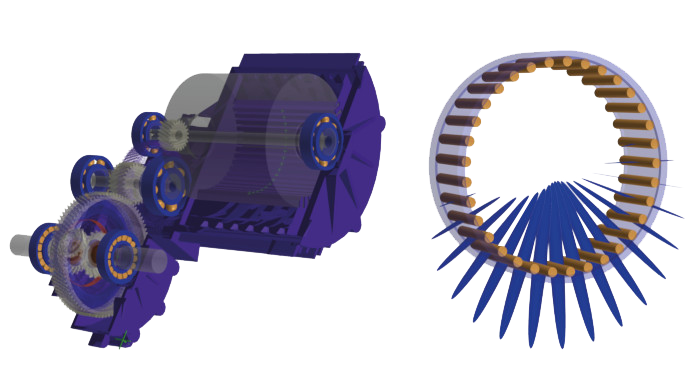 ROMAX evolve
Romax have a proven track record in electro-mechanical simulation and design, rotor dynamic simulation for industrial generators and electrical machine NVH development. Romax Evolve incorporates this expertise into application specific tools for the structural design and analysis of electrical machines, which integrate into powerful multi-fidelity full system analysis.
TRUSTED ANALYSIS

- Fast static analysis of electrical machine housing and shaft deflections.

-Evaluate bearings for durability and power loss.

-Calculate rotor-dynamic behaviour of rotor shaft system.

-Capture the effects of UMP on static and dynamic behaviour.

-NVH analysis of electrical machine including electro-mechanical excitation sources and rotor mechanical imbalance.

-Embedded acoustic solver brings complex simulation of radiated noise to the non-expert.