MSC ONE Applications
Manufacturing
MSCOne includes Simufact and FTI forming Suite to provide a solution for Manufacturing Process Simulation in the Metalworking Industry.
Follow the links below to find out more about the packages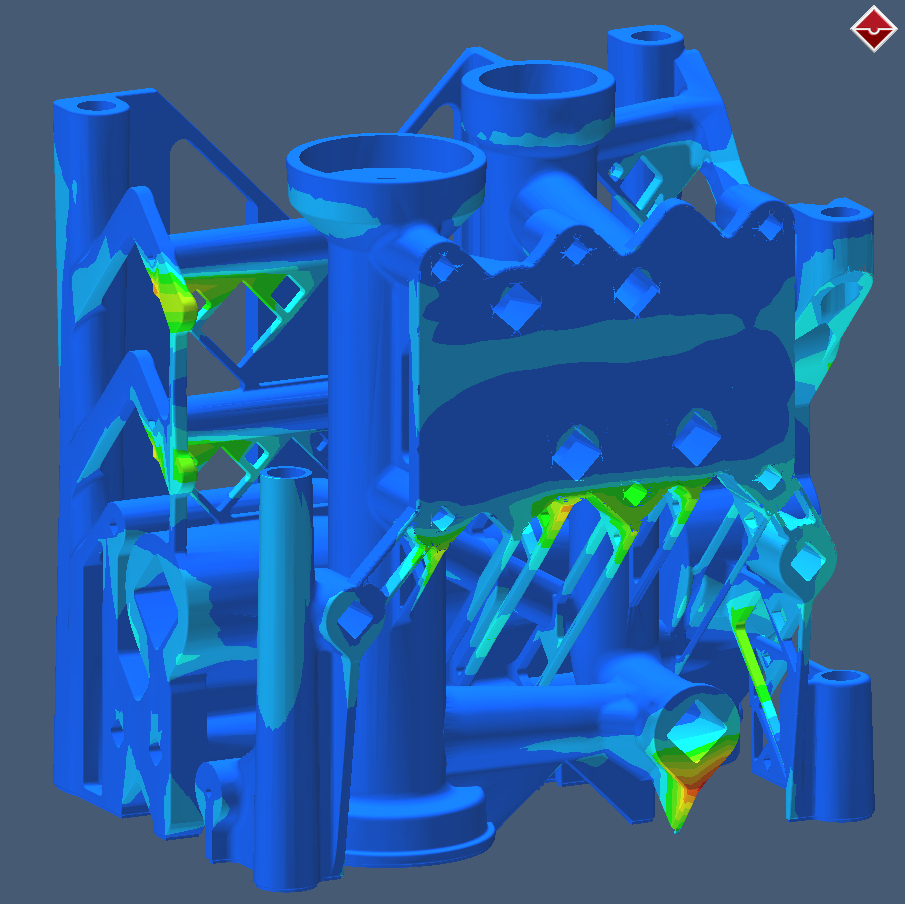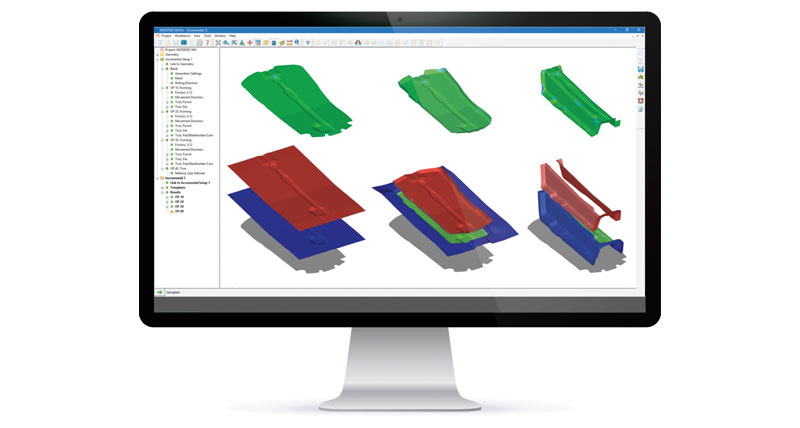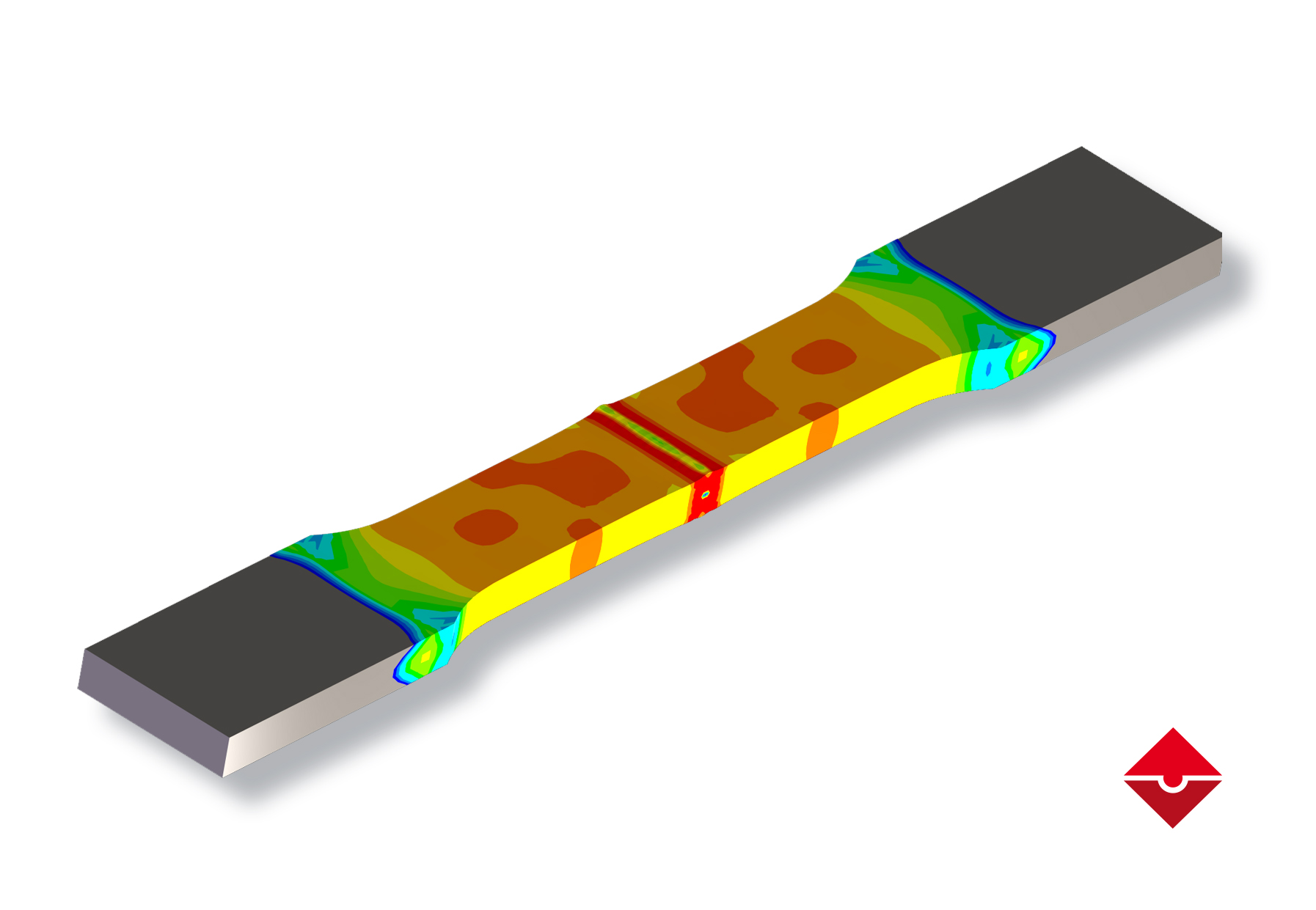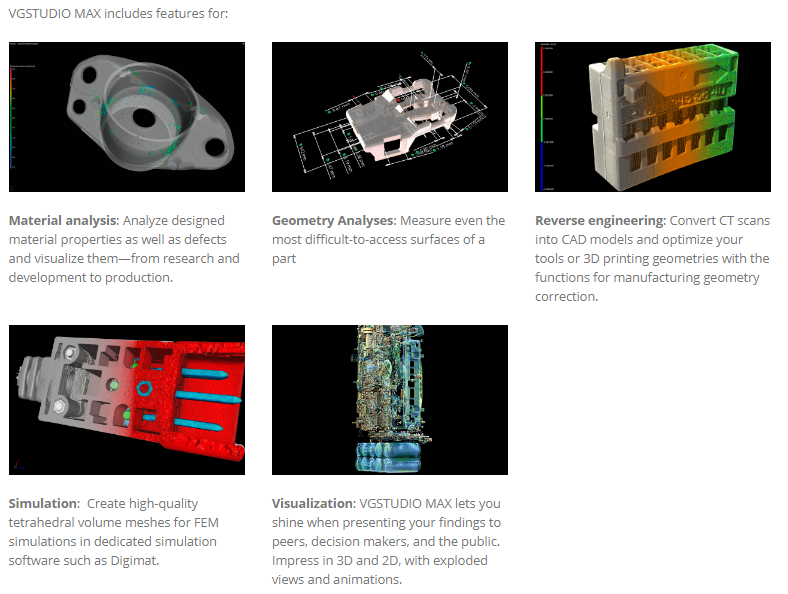 Simufact - Manufacturing Process Simulation for Metalworking Industry
Simufact is an industry leader in providing simulation solutions for all of the metal manufacturing process chains. These include metal forming, mechanical and thermal joining operations, and additive manufacturing processes. Simufact's product solutions can optimize these manufacturing processes by reducing costs and time to market, while consistently providing accurate results. 
Simufact Additive
Simufact Additive is a powerful simulation environment for "right the first time" optimization of powder bed additive manufacturing processes (SLS, SLM,LBM, DMLS , EBM)
Simufact Additive predicts the distortion and residual stresses in the part and guides the production engineer in how to compensate to ensure a quality part the first time. Process control variables may be selected to optimize the 3-D printing process to reduce time and waste.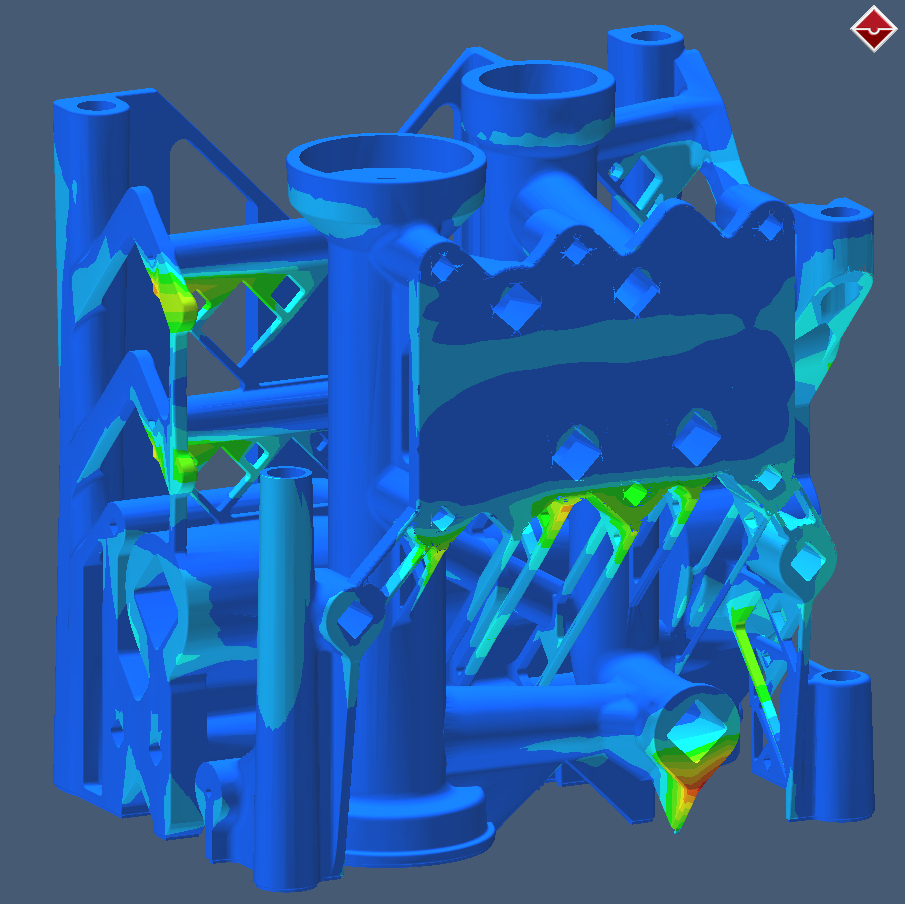 Simufact Forming
Simufact Forming covers the complete spectrum of forming technologies and guarantees a realistic portrayal of the processes with full 3D functionality and 3D representation of all the tools and parts. Accurate simulations are possible by capturing the key aspects that affect the processes, which include:
The kinematics of the machine

Nonlinear material behavior of the workpiece including plasticity, rate dependency and temperature effects

Friction and contact between tools and forming parts

Self-contact of forming parts to predict folds

Thermodynamics of the process: initial heating conditions, temperature increase due to forming energy and friction, and heat transfer between tools, workpiece and environment.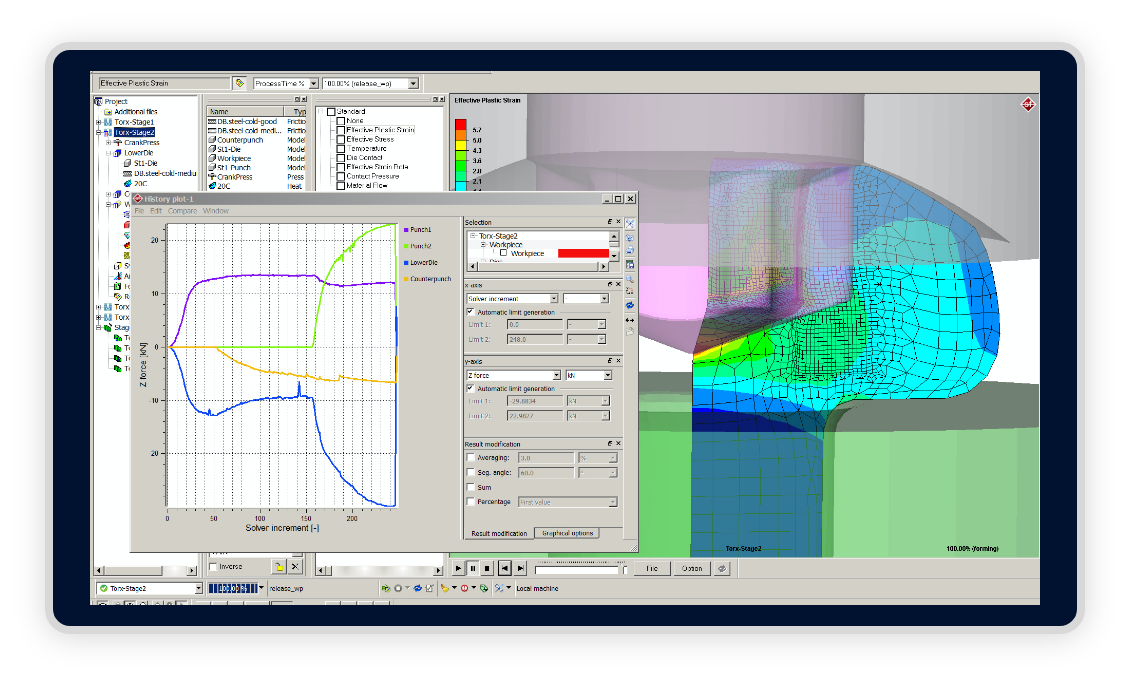 Multiple modules are available to address the processes of interest to you. The core module of Forming Hub includes the key functionality necessary for the operating and handling ability of the simulation software (GUI, solver, material database etc.), along with capabilities to perform cold forming and hot forging simulations. Users can choose from any of the others listed below to augment their simulation capabilities.
Sheet metal forming

Rolling

Ring rolling

Open die forging

Heat treatment

Mechanical joining
Additional modules are available to help with die stress analysis and microstructure calculations, faster performance, CAD import, customization, and access to material databases.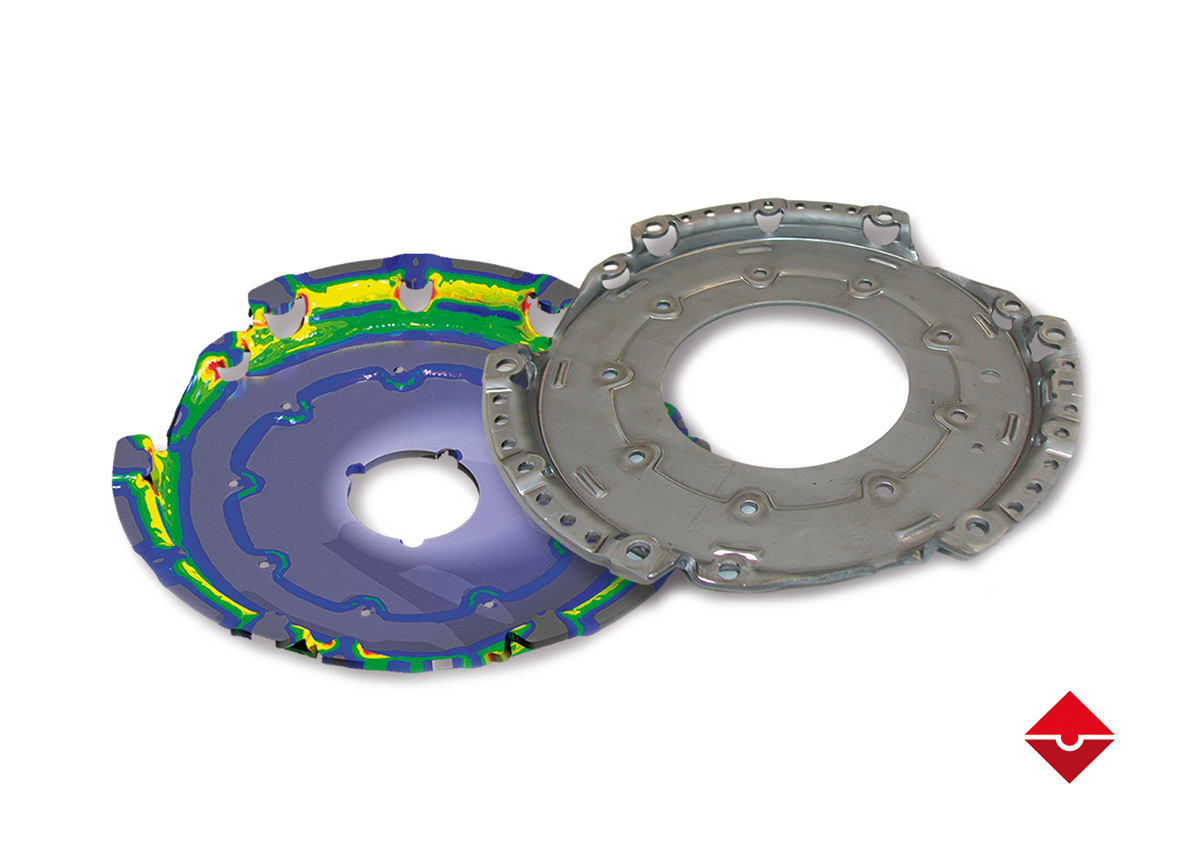 Simufact Welding
Simufact Welding helps simulate complex welding processes that may involve multiple welding sequences and predicts distortions of the components, while considering phase transformations occurring during the process. With Simufact Welding, users gain insight into the properties of the weld seam, and welding defects such as hot cracks, helping them to address problems prior to putting the process into use.
By coupling Simufact Welding with Simufact Forming, users can simulate a combination of various process chains with upstream and downstream welding processes. Easy data transfer allows not only consideration of the forming history, but also strength analysis of simulated welded seams.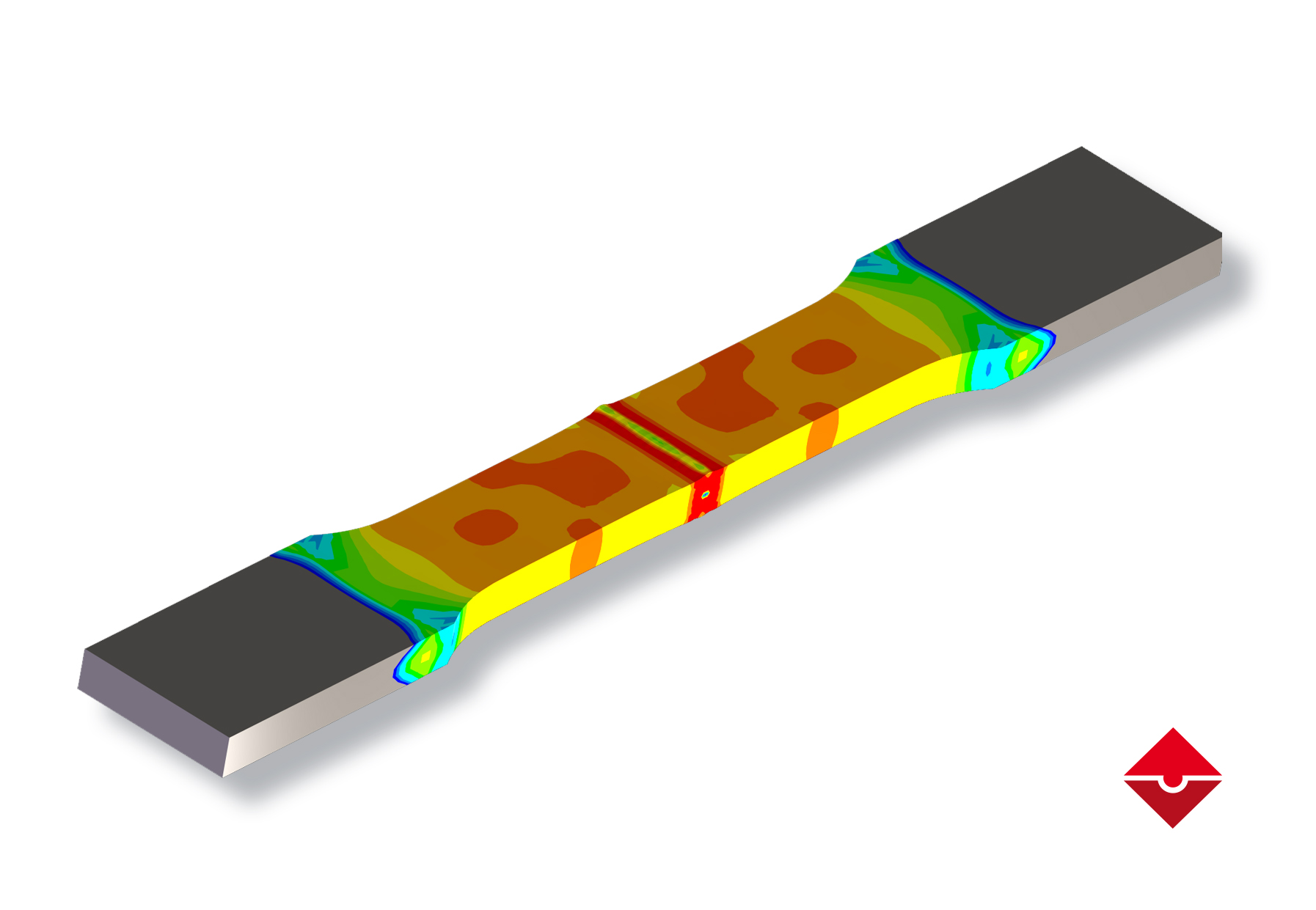 FTI FormingSuite - Software for Sheet Metal Process Design, Cost Estimation and Simulation
Forming Technologies (FTI) provides software solutions for the design, feasibility and costing of sheet metal components. Engineers from OEMs and suppliers in the automotive, aerospace, electronics and appliance industries use these innovative software packages to reduce development time and material costs.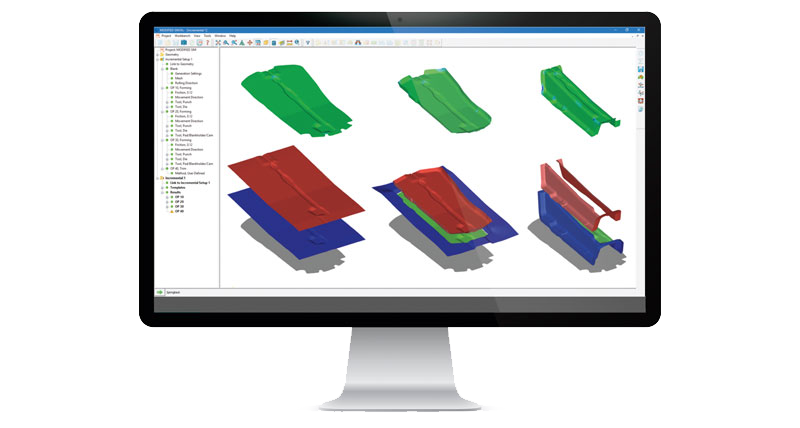 VGSTUDIO MAX
CT quality inspection software VGSTUDIO MAX enables users to keep the quality high by getting full insight into their products—from design to serial production. The comprehensive computed tomography (CT) analysis software VGSTUDIO MAX cover all needs related to geometry and material analyses of scanned parts. All its analysis, and visualization tools fit perfectly into your digital workflow and serve as a real-world basis for simulation software from Hexagon.
Why CT? 

CT data provides the basis for the insightful results CT Software delivers, as CT non-destructively reveals every aspect of an object. Because CT reconstruction produces a complete representation of an object in 3D from a large number of 2D X-ray images, you are able draw conclusions on the external and internal structures of the object and its material properties.

Fuel your Simulation with Real-World data 

CT software gives you the tools to improve your simulations, get even more accurate results, and validate results—all by using CT data analyzed with CT software.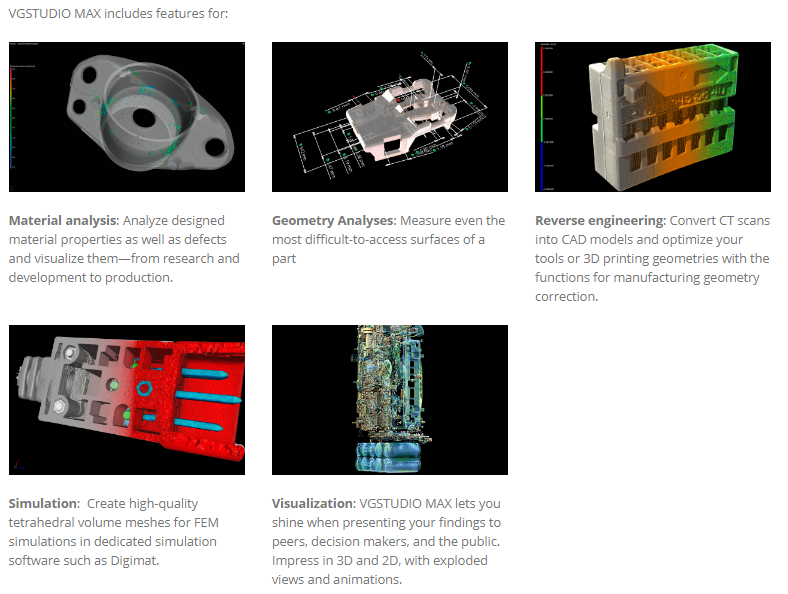 CT inspection software offers comprehensive insights at every stage of the product life cycle: 
In materials research & development, you can use it to characterize material microstructures

At the design stage, it allows you to reverse engineer existing part geometries

In engineering, you can use it to validate or calibrate simulation workflows

At the prototyping stage, it enables you to apply NDT and GD&T inspection plans to prototypes and to correct tools

In quality control, you can use it to ensure quality by repetitive sample inspections

In production, it enables you to monitor the production process with inline CT inspections;