MSC ONE Applications
Materials
Follow the links below to find out more about the packages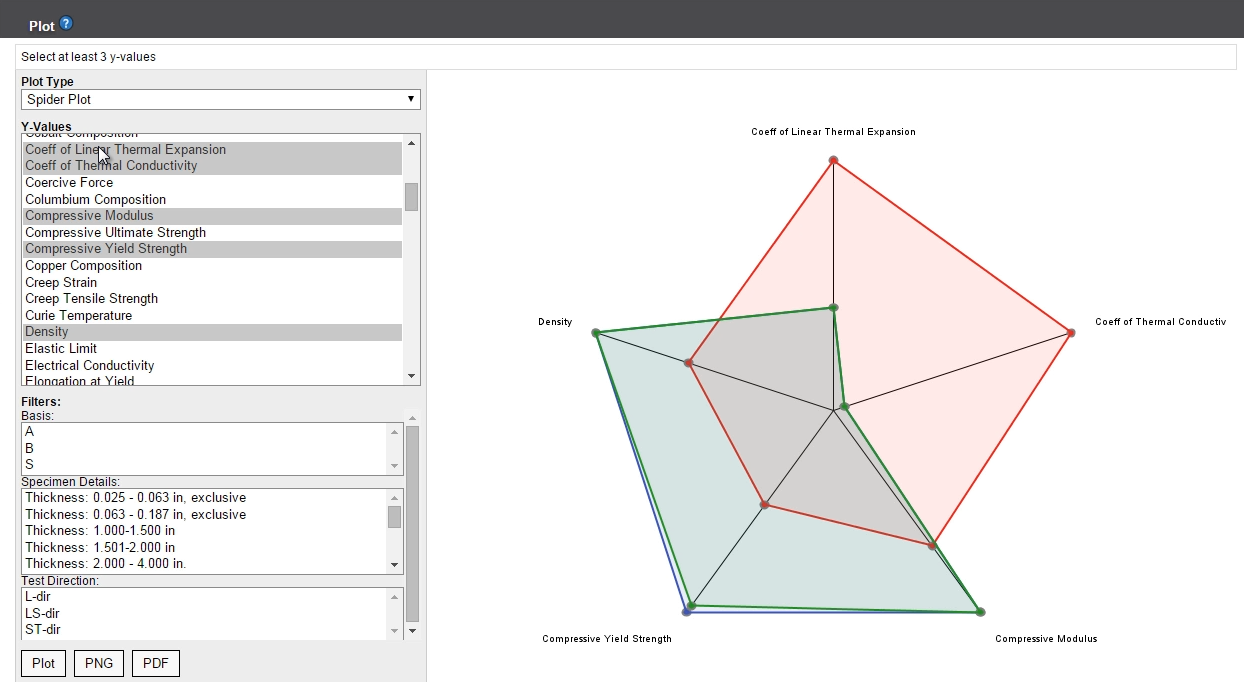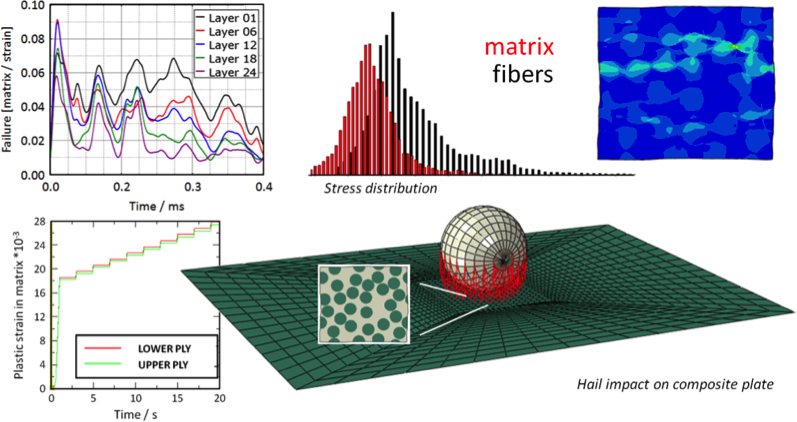 MaterialCenter - Materials Lifecycle Management
MaterialCenter is a Materials Lifecycle Management System designed to link material specialists to mechanical simulation. MaterialCenter captures data from integrated processes to ensure full traceability across the enterprise and throughout the product lifecycle. It addresses unique process and data requirements, and drives product innovation in complex materials such as alloys, elastomers, plastics, composites, and many more. MaterialCenter works directly with many commercial CAE products and delivers on-demand commercial Databanks to engineers across the industry. 
Drawn from the collective experience of the world's largest OEMs, MaterialCenter is the single point of entry for all materials related activities including physical test data entry and reduction, multi-scale materials modelling, approval workflow and the export of simulation ready data to analysis. This guarantees that engineers are using a consistent source of approved materials derived from traceable integrated processes, resulting in improved simulation fidelity, reduced data loss and elimination of tedious manual data management activities.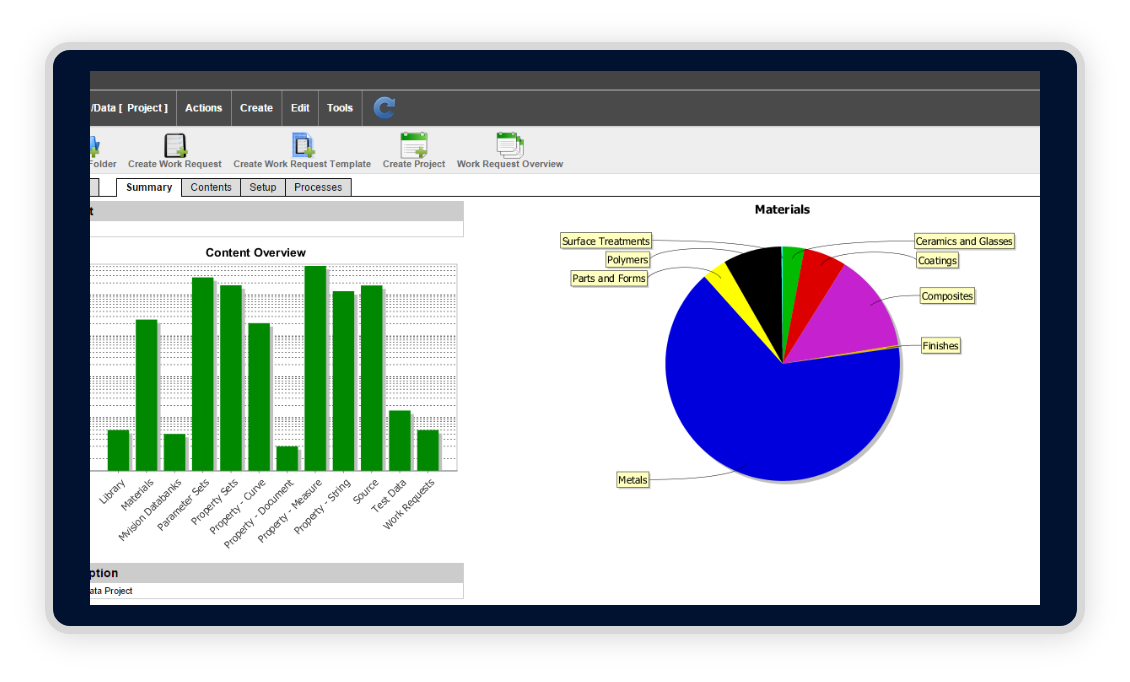 Drive Engineering Innovation Using Your Materials:
Dashboards for quick evaluation of materials data management projects and management oversight.

Work request and approval workflow to keep projects on track.

All materials-related processes, input and output documented through Audit Trail.

Process-oriented, automation approach to data management to minimize manual data entry activities.

Robust and intuitive interface for data search, retrieval and comparison for all data types – tabular, curves, images, etc.

Web-based interface to data management processes that enable distributed data authoring and maintenance.

Built-in job queue interface that optimizes execution of materials simulation processes.

Proven scalability to 100,000s of processes and petabytes of data to meet the needs of engineers for years to come.

Integrates commercial Databanks for accessing critical materials data that is available in industry.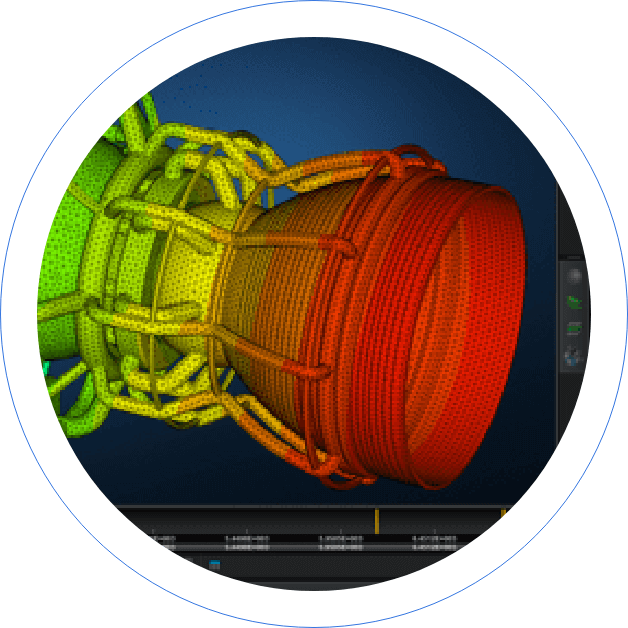 Digimat - Accurate material modelling for additive manufacturing
Todays' major challenge is the shift from metal to composite in order to bring significant weight saving in the design. This paradigm however requires a dedicated tool for composite design in order to take into account the specific composite behaviour. Classical design tools are not able to describe accurately the local composite material behaviour, leading to introduction of safety factors and lack of confidence in the design.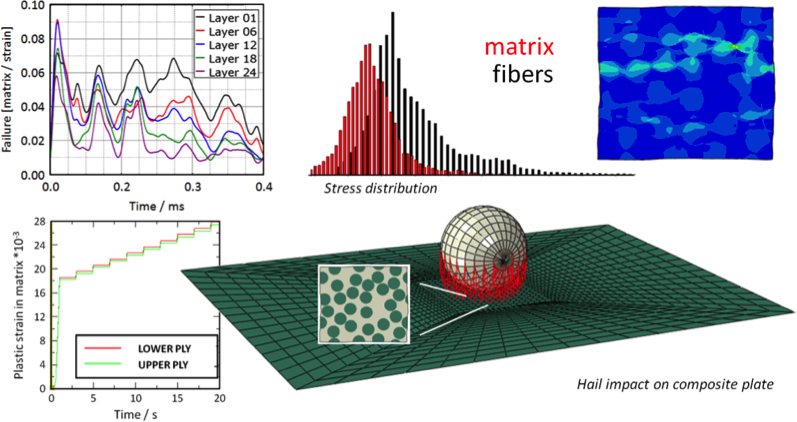 Digimat technology provides design tools that give the user 100% confidence in their composites products thanks to an accurate description of the local composite behaviour. Accurate material modelling allows one to reduce the "factor of safety" – allowing composite materials to used to 100% of their potential, maximizing their competitiveness against metal and leading to substantial weight reduction. Digimat tools integrate smoothly within the current FEA process, bridging the gap between manufacturing process and structural analysis.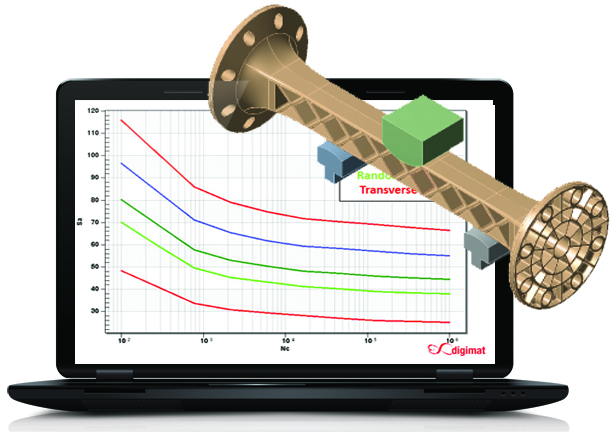 Digimat technology connects the whole value chain together (Material Suppliers, Tier1 and OEMs) and helps to:
Investigate and predict the behavior of a large mix of composite materials

Design & Manufacture Innovative High-Performance Composite Parts

Minimize weight, cost and time-to-market optimal composite industrial parts

Improve prediction of structural FEA by accounting for manufacturing process

Reduce material testing and prototyping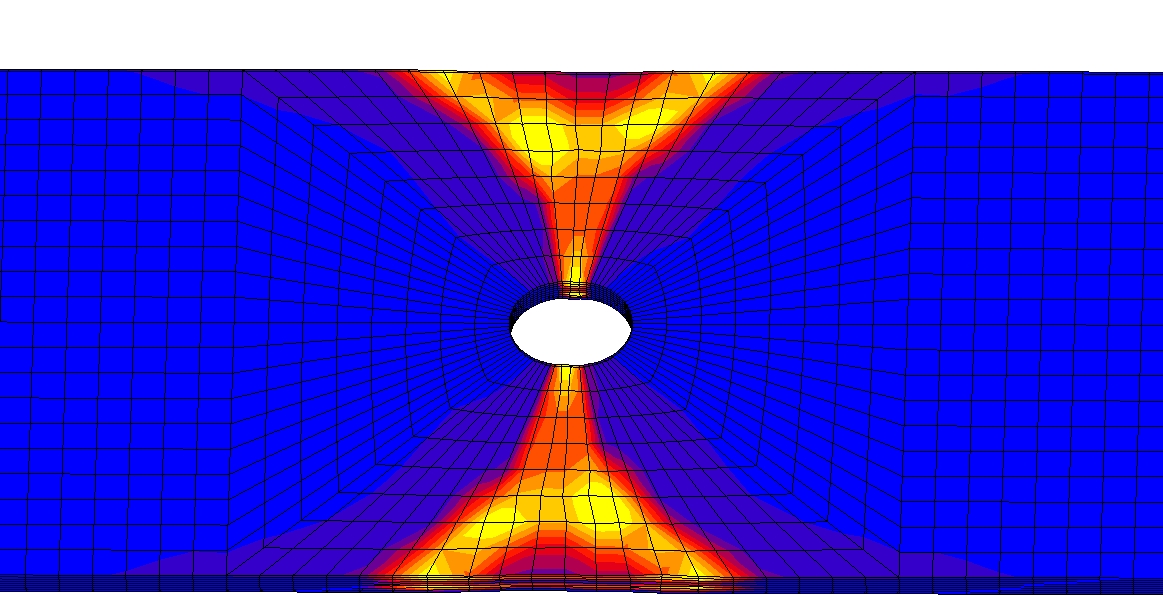 More than just software, Digimat brings and organizes together the complete composite market, bridging the gap between manufacturing and performance. Digimat lets engineers do both micro- and macro-scale analyses of composites, predicting how they will perform and calculating their mechanical, thermal and electrical properties for use in all sorts of downstream FEA analyses.