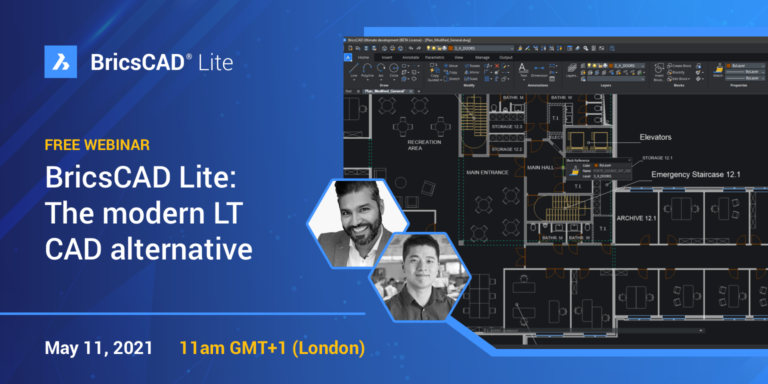 BRICSCAD FREE WEBINAR & DOWNLOAD
05 / 05 / 21
BRICSCAD: BRICSCAD LITE: THE MODERN LT CAD ALTERNATIVE.
&nbsp
In 45 minutes, Jas Pawar will give an overview of the BricsCAD product family and why BricsCAD Lite is the perfect tool for 2D drafting.
Followed by Kin Chung Chu, who will be showing you the top features of BricsCAD Lite during the live demonstration.
Schedule:
– BricsCAD Lite: The modern LT CAD alternative by Jas Pawar
– Country Manager UK & Ireland (10′)  BricsCAD Lite features
– live demonstration by Kin Chung Chu
– BricsCAD Product Specialist (30′)  Q&A (5′)
Compare BricsCAD ProductsHere : Compare BricsCAD Lite with AutoCAD LT® & AutoCAD® (bricsys.com)