Projects
Repair drawings for pressure vessel defects
Services
Repair, FFS, Engineering Drawings, Specifications
One of DOCAN's clients had discovered corrosion under insulation (CUI) around multiple insulation support rings of their pressure vessel that needed repair. Alongside ongoing analysis, DOCAN were designing the repair process and methodology including reinforcement as required and produced repair specifications and drawings for the vessel repair.
The challenge
DOCAN faced many challenges in the project, including working with multiple contractors. DOCAN's expertise and the experience of its engineers had to be utilized to apply the first principles of the vessel design code to different situations specific to the client's vessel to ensure the safety of the vessel when undergoing repairs
The repairs required were of large scale and involve disinvestment, sequencing, detailing, parts drawings and reinvestment and was time sensitive to minimise downtime.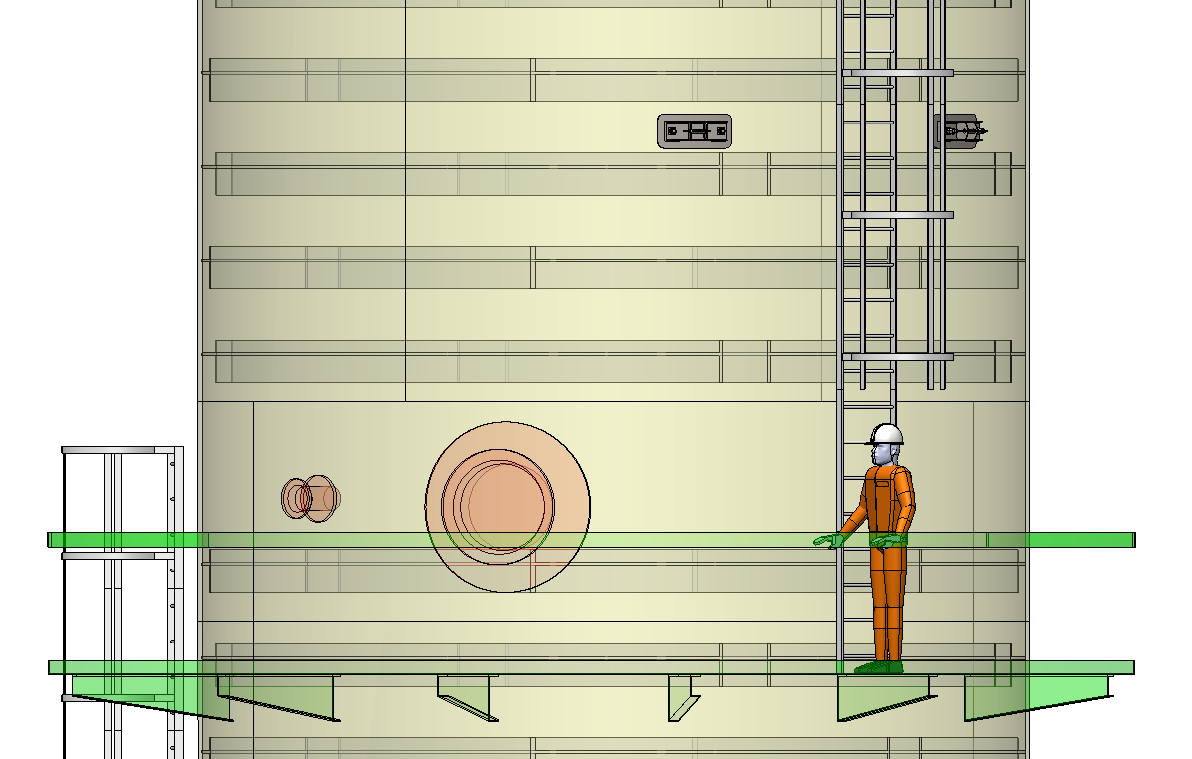 &nbsp
The DOCAN solution
Once information and drawings provided by the client are reviewed, we produced 3D CAD including corroded areas, which greatly assists with visualization and provided the basis of further analyses and drawings.
After passing our initial FFS assessment, design of the repair process for the vessel began. The repairs involved cutting and removing sections of the vessel shell to be replaced, as well as individual weld overlay sections to be completed.
Technical drawings were developed using SolidWorks to define the repairs, including all necessary GD&T. A package of drawings were developed including disinvestment, repair and reinvestment.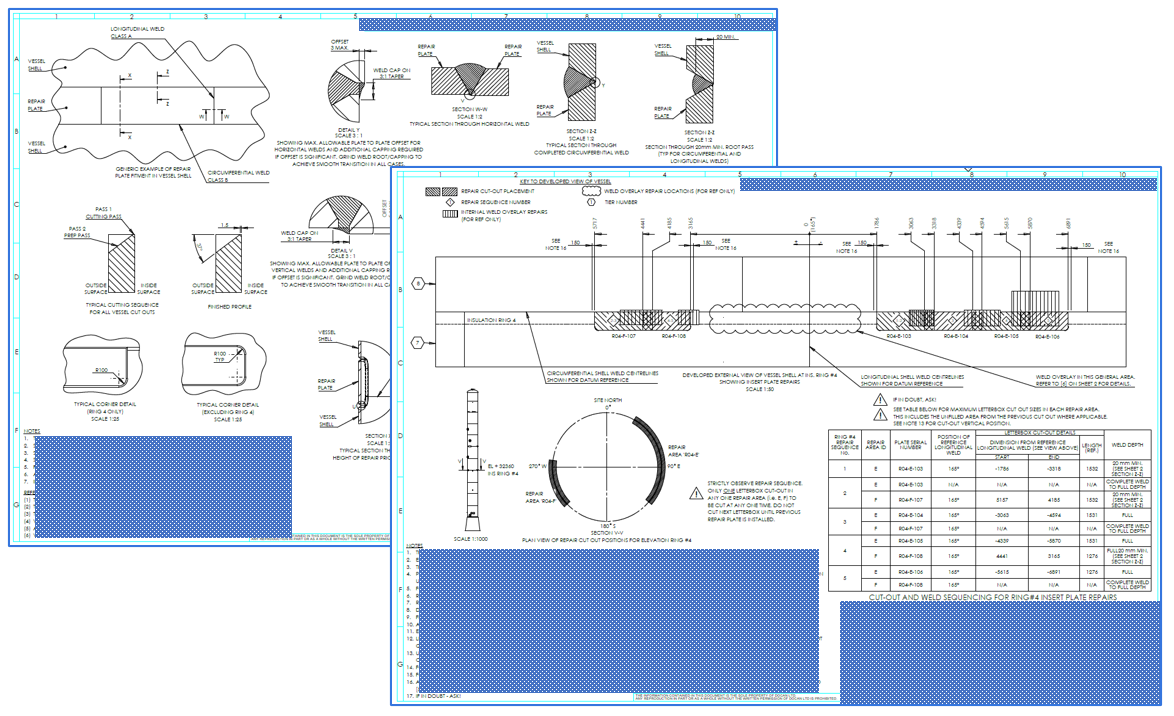 The outcome
The technical drawing package provided allowed the planned repair of the vessel to be completed successfully by making clear which areas required attention, what operations were required, and what sequence these actions should be conducted in. Accompanying documentation assured the clients of the relevant concerns and solutions involved in the repair process.
Task

Application

DOCAN expertise

Pressure Vessels

FFSA

Repairs

Solidworks

Technical drawings

Proficiency in use of engineering standards

ASME VIII Div 1

ASME VIII Div 2

API 579

BS EN 1-4-1991

API 510

PCC-2

Pressure vessel modelling

Wind loading overturn moments

MDMT

Vessel design code check

Minimum wall thickness

CAD modelling

3D system modelling

Client visualisation

Vessel reinforcement concepting

Virtual Reality walk through

Reviewing stl surface scan data

Fitness For Service Assessment

Level 3 assessment

Linear elastic analysis

Non-linear elastic-plastic collapse

Buckling analysis

Drawings

BS8888

Repair design

GD&T

Technical drawings

Pressure vessel repair drawings