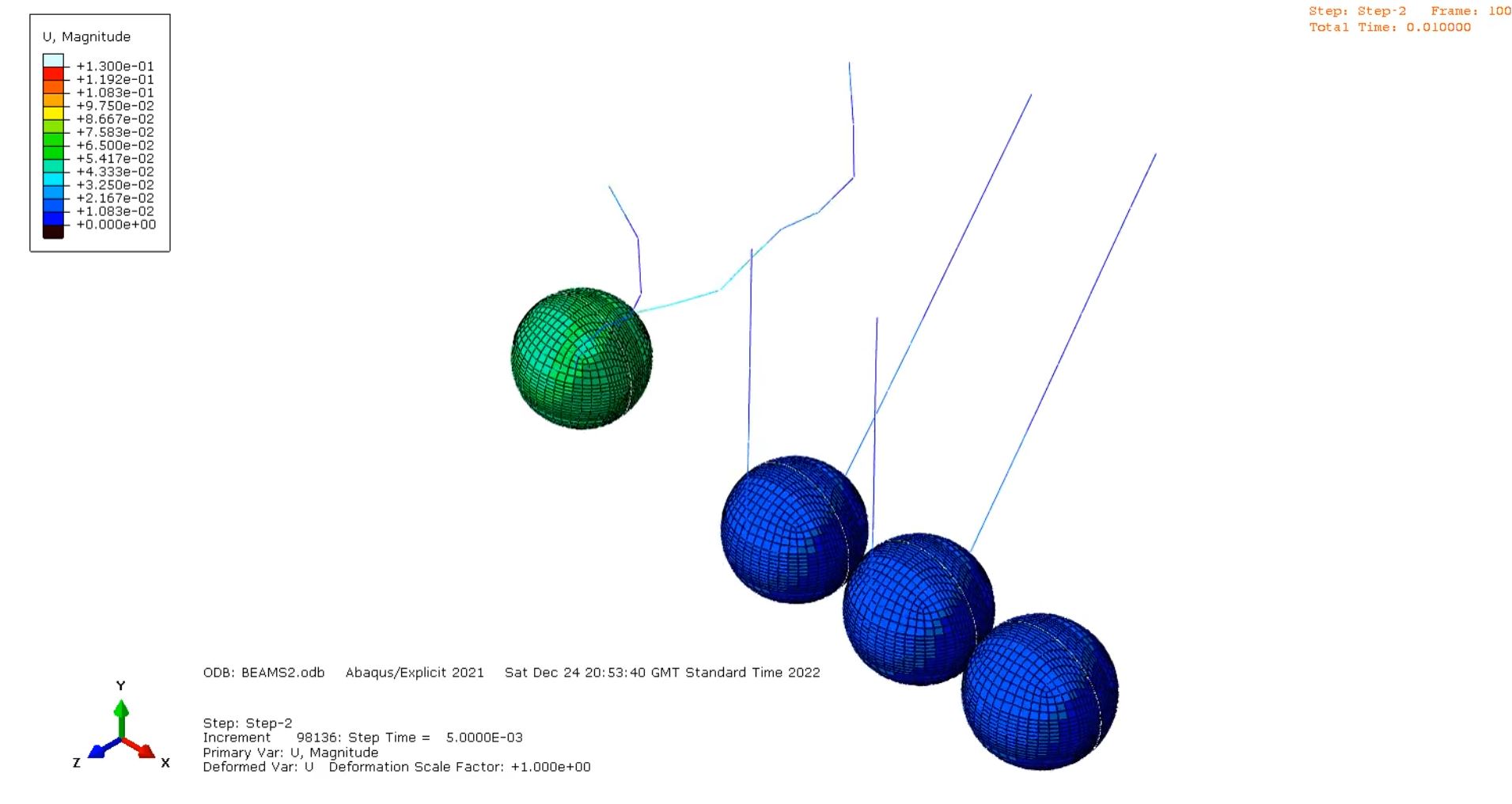 Using ABAQUS Explicit FEA software to demonstrate high speed impact
23 / 01 / 23
Watch how we replicated a high-speed impact event on ball bearings using ABAQUS Explicit FEA.
Here at DOCAN, we love an experiment just as much as solving complex engineering challenges. With that being said, it won't come as a surprise to hear that one of our engineer's favourite YouTube channels is The Slow Mo Guys.
After watching their slow-mo video of a Newton's cradle being fired at with a compressed air cannon and filmed at 100,000 FPS, we had to try and replicate it (in a safer manner).
For context, here's the Slow Mo Guys test:
Using Dassault Systemes ABAQUS Explicit FEA software and a development model, we replicated the test and managed to demonstrate the separation of the ball bearing from the support string and plastic deformation between the ball bearings upon impact.
Pretty cool, right?
We like to think that showcases just a fraction of our skills in explicit FEA, which can be applied to a multitude of real-life engineering problems. Using specialist software such as ABAQUS, DOCAN can solve almost any engineering challenge that involves similar high-speed or high impact events through our FEA consultancy services.
If you have a project that you need help with, get in touch with us today.
Enjoy this article? You may be interested in some of our others: