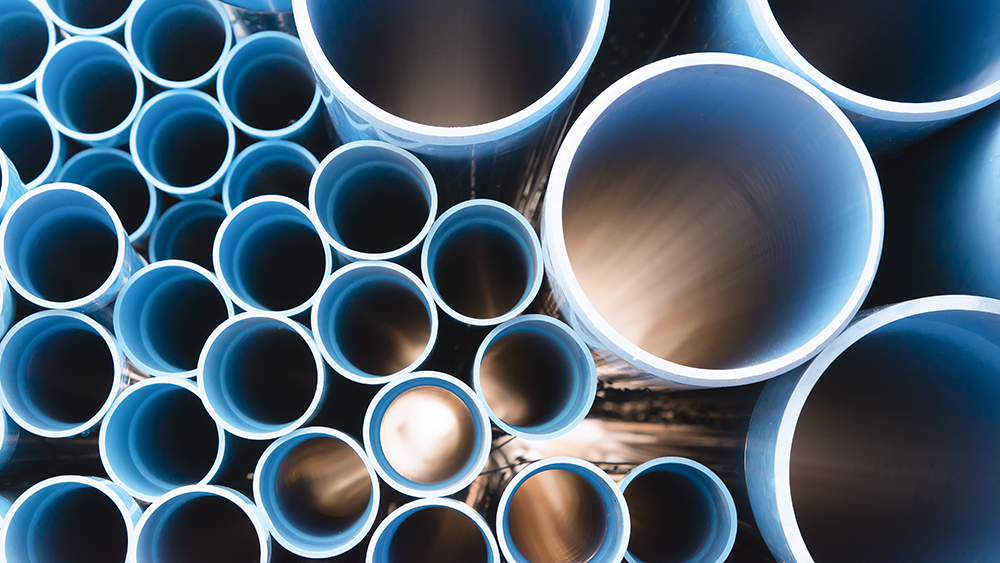 When is pipe stress analysis required?
04 / 01 / 22
This article will help you to understand a little more about pipe stress analysis in simple words, as well as how and when it can be analysed as part of engineering projects.
Our culture and experience is tailored to working on high-integrity systems within highly regulated industries. As such, we are well-versed in all of the fundamental engineering simulation and analysis principles.
Pipe stress analysis falls under this category, and in this short article, we will discuss the concept for the general reader. It will help you to understand a little more about pipe stress in simple words, as well as how and when it can be analysed as part of engineering projects.
This article will cover:
What is pipe stress?
Piping systems are used in a whole variety of industries where liquids or gases need to be transported. Pipe stress, therefore, is the term used to describe stresses and deficiencies that may arise as a result of:
Deadweight
Internal pressure
External pressure
Thermal loads
Seismic loads
Vibration
Liquid abrasiveness
What is pipe stress analysis?
Pipe stress analysis is the study of stresses in a piping system. Using calculation based simulation, engineers perform analysis work to ensure the structural integrity and operability of piping systems.
It is highly likely that system failures will occur without this critical analysis during the design stage of a construction project. Pipe stress analysis should account for any eventuality that could lead to negative system performance or complete failure.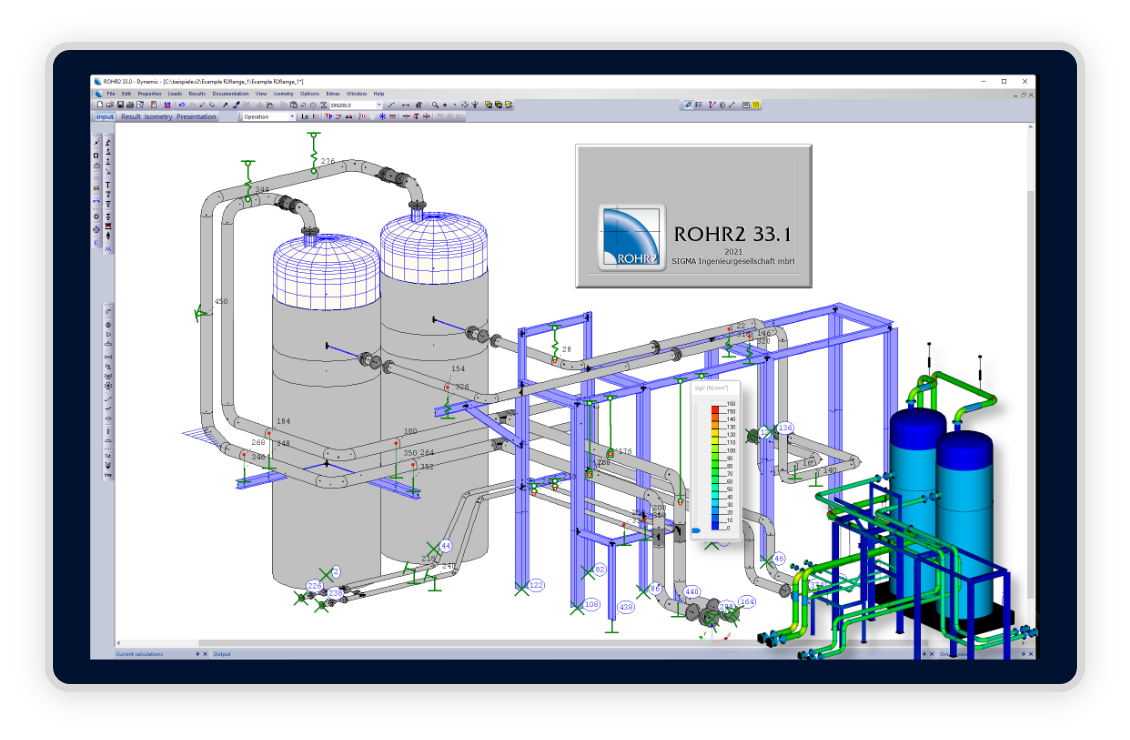 When is pipe stress analysis required?
Fundamentally, pipe stress analysis is required to provide assurances that the stresses in the piping system are within the regulated limits or any applicable codes and standards. This means that any new piping system requires pipe stress analysis work as part of the design stage. This may be to:
Account for thermal expansion and ensure that the piping system has flexibility for this
Make pipe stress calculations that aid the choice of pipe support
Ensure loads on any supporting structures are safe and acceptable
Proof the piping system against any future seismic activity
Keep the piping connected equipment nozzle loads within the specified allowable limits, referencing the relevant standards (e.g. API 610, API 661, API 667, ASME sec III and so on)
Stress analysis should be undertaken for piping systems that are:
Due to operate in extreme conditions such as high or low temperatures, consistently high winds or the threat of seismic activity
Used for transitions from above-ground systems to underground systems
Utilising medium or large-sized piping, due to their configuration, operating conditions and lack of flexibility
Connecting machinery and equipment together
There are instances whereby further pipe stress analysis can be required for existing piping systems.
As systems change, there may be situations where engineers need to solve dynamic problems in piping such as an increase in mechanical or acoustic vibration. Pipe stress analysis can be used to determine whether those increases are jeopardising the structural or operational integrity of the piping system.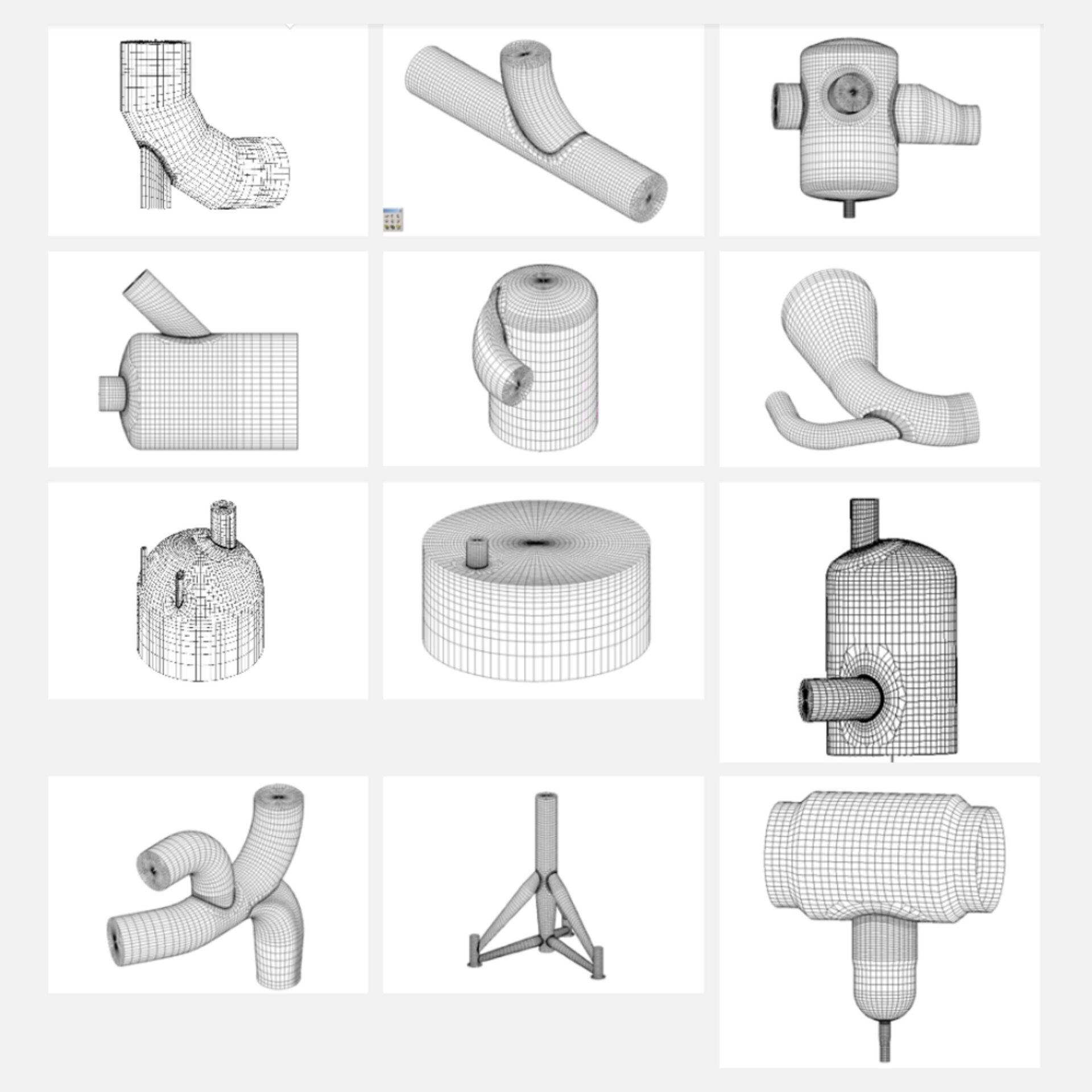 Working with a pipe stress analysis consultant
When it comes to pipe stress analysis, a great deal of skill and knowledge is required to ensure piping installations are safe, robust and can withstand the test of time. For that reason, it's important to enlist the help of a professional and qualified pipe stress analysis consultant who can work meticulously to any codes and standards with the ability to identify any potential challenges and devise a suitable solution.
If you're looking for an experienced pipe stress analysis consultancy to help with your project, DOCAN can help. Click here to find out more about our pipe stress analysis services.
Pipe stress analysis with CAESAR II
Hexagon's CAESAR II software suite is widely accepted as the industry standard for pipe stress analysis. DOCAN utilises these tools to carry out our pipe stress analysis consulting services, and offers in-depth training on the software to our clients.
To learn more, click here: CAESAR II pipe stress analysis software
Enjoy this article? You may be interested in some of our others: