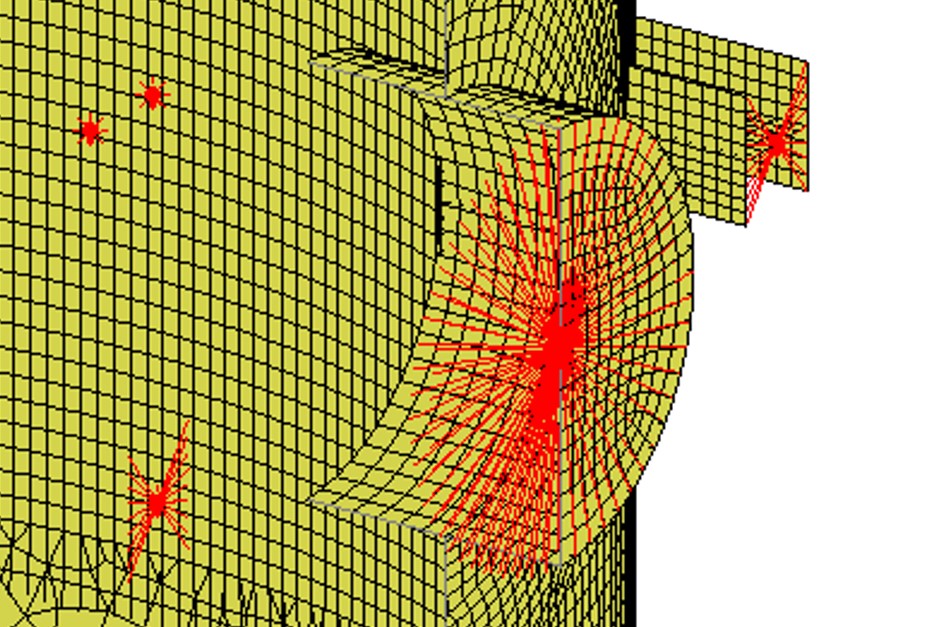 An insight into fitness for service assessments by DOCAN
01 / 07 / 22
FFSA is a crucial method used in the engineering of pressure systems and components. This blog details how DOCAN applies it to our engineering consultancy work.
As an engineering consultancy, DOCAN has vast experience in many different applications of engineering pressure systems at all parts of the lifecycle.
One of the critical services we offer in this field is Fitness for Service Assessments (FFSA).
In this blog, we will provide an insight into what exactly this is, and how we go about it.
Quick links:
What is a Fitness for Service Assessment (FFSA)?
A Fitness for Service Assessment is a detailed evaluation that determines whether a pressure system component is suitable and safe for its intended use.
FFSA can be undertaken on new systems and designs to verify their ability but is more commonly used to assess the impact of a defect or damage on equipment in order to check its structural integrity. This will determine whether or not the asset can continue service in its current state, or requires a repair/replacement.
FFSA is performed in accordance with industry standards such as API 579 or BS 7910 for conducting reliable assessments and making informed decisions based on the results.
The process follows stringent codified methods which can range from single code checks to complex multi-physics analyses resulting in continuous operation, re-rates, repair designs, decommissioning & lift-out, or shutdowns.
Various different techniques and technology can be used to assess the component and identify the impact of anything from general corrosion and cracks to fire damage, mechanical damage or even system overload.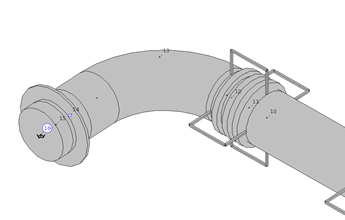 How FFSA is applied across engineering projects
Pressurised equipment is used in applications across a broad range of industries including oil & gas, power generation and nuclear. Through DOCAN's extensive experience working with clients in these sectors, we recognise that FFSA is a critical service for many reasons.
When equipment such as pressure vessels, piping, tanks and related components become damaged or worn over time, this means that they can no longer be evaluated using the original construction codes. This is where FFSA comes in.
FFSA can be employed as part of the plant lifetime management process, at many stages of a component's life and used to support everything from design and fabrication to operation and change of service.
Through a pragmatic approach and employing API 579-1/ASME FFS1 practices, we can successfully verify the defect tolerance or FFS in various plant components and welded structures through methods such as structural analysis, thermo-mechanical analysis, design verification and so on.
For the client, this means that we can accurately provide a quantitative measure of the structural integrity of a component, and make appropriate run-repair-replace decisions. Through this, we can devise the most cost-effective solution that ensures reliability and safety – whether that's a repair or replacement.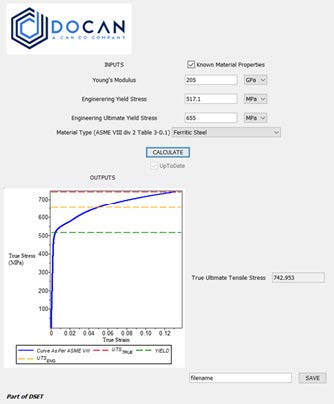 If you're interested in reading more about how we have executed this for some of our clients and the methods behind it, check out some of our Fitness for Service case studies below:
The advantages of FFSA
It goes without saying that Fitness for Service Assessments are crucial when equipment has degraded or become damaged. However, adding FFSA to an asset integrity management program can also offer many benefits.
Some of the advantages of FFSA in both cases include:
It requires non-destructive testing and inspection procedures
Minimises downtime by reducing the need to unnecessarily remove damaged equipment
Improves the safety standards of equipment long-term
Enables the development of a solution that can be more economical than simply replacing a damaged component
Can be used to help determine the residual life of equipment
Potential to avoid unplanned shutdowns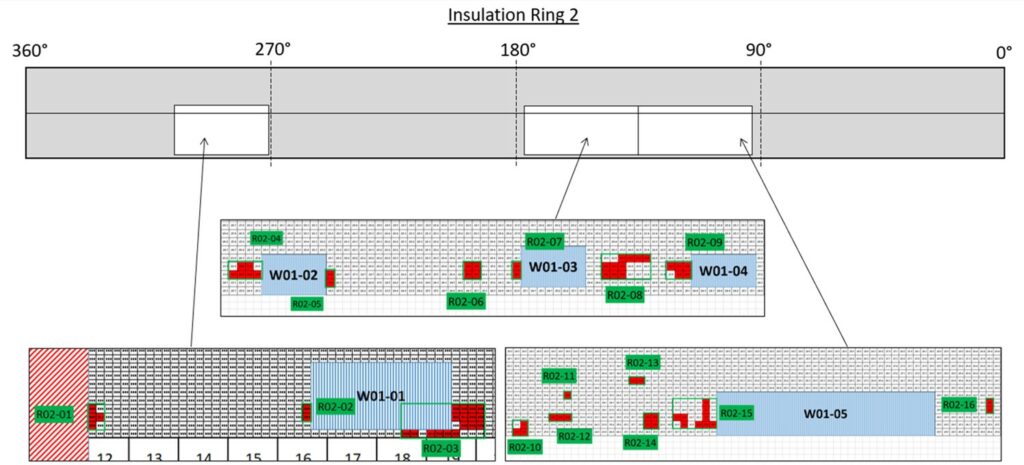 How DOCAN approached a FFSA evaluation challenge
Our many case studies showcase the success of our real-life work, but how do DOCAN stack up when it comes to tackling a staged problem?
Well, we recently participated in a 'Fitness-For-Purpose Evaluation Challenge', and here we'll talk you through how we put our methods to the test.
The aim: To predict the failure pressure, mode of failure, and failure location, of a brand-new small air receiver pressure vessel which contained multiple instances of inflicted damage.
The strategy: Blind analysis was conducted and carried out before the vessel was pressure tested to burst.

Stage 1:
Firstly, the defects were ranked based on severity and likelihood of causing failure noting that fracture due to brittleness was ruled out, damage due to hydrogen-induced cracking (HIC) was not relevant, and no crack-like flaws were present, such that the prevailing mechanism was plastic burst/collapse.
The more high-risk defects were selected for assessment using non-linear FEA methods.
Stage 2:
Non-linear FEA was used to understand the effects of the defects on the bursting pressure of the vessel.
Stage 3:
True stress-strain material properties were required for the analysis. DOCAN's internally developed application for generating FEA model stress-strain data was used for easy material model creation.
Stage 4:
FEA models (including material property sensitivity studies) were run to determine the potential range of burst pressures.
Results: DOCAN's analysis predicted a burst pressure between 5.92MPa – 7.865MPa.
The vessel was then pressure tested and failed at 7.2MPa, within the range that DOCAN predicted.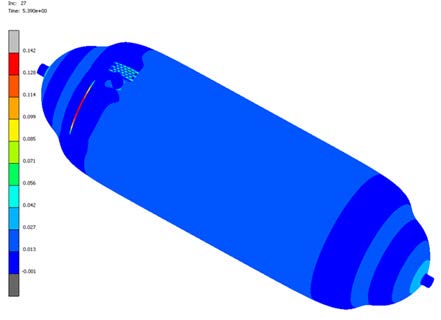 This challenge demonstrated just one of the ways in which we can apply our engineering expertise to solve clients' problems. Our FFSA experience and knowledge is extensive, and our transferable skills can be applied across a broad range of sectors.
DOCAN can provide single FFS assessments, or implement them as part of your equipment management programme. To find out more, get in touch with us.
Enjoy this article? You may be interested in some of our others: