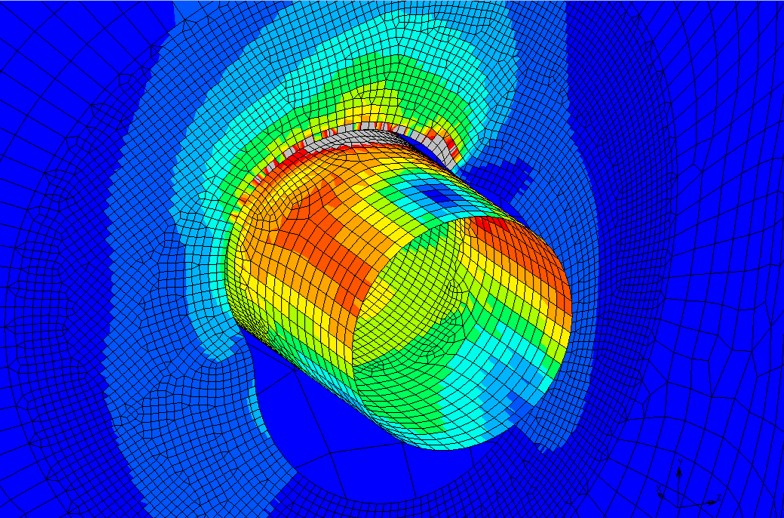 How engineers can use simulation & analysis to design against structural failures
10 / 05 / 22
An insight into simulation and analysis within structural engineering, including what the process is and why it's required.
Here at DOCAN, we offer a wide range of engineering analysis and simulation services. Our team's experience, understanding and skillset spans many highly regulated industries, many of which include safety-critical structures that require robust design.
Simulation and analysis work is often needed in structural engineering to ensure that buildings are risk-assessed, and potential failures are identified and addressed before construction begins. This also includes simulative analysis of structures against adverse weather conditions.
Our blog will give you an insight into simulation and analysis within structural engineering. What is simulation and analysis? Why is it required? And how does an engineering consultancy such as ourselves go about it in a typical project? Read on for more information.
Quick links: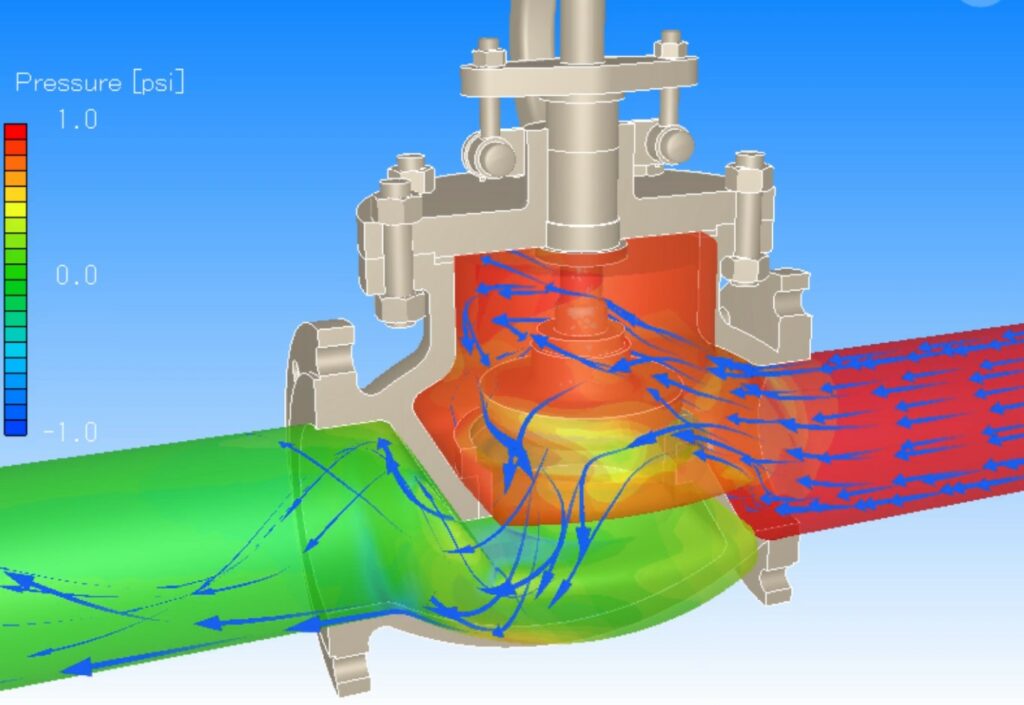 What is simulation & analysis?
In engineering, models and simulations are made through the imagination and the designs they have been created. We create models to bring designs to life before they are produced. These models can take one of three forms:
Physical models
Physical models are made to have the same look and feel as the product. This is often in the form of a 3D digital construction.
Mathematical models
Using numbers and relationships to define parts of a product. Physical models will often combine mathematical methodology.
Process models
Describing the steps that need to be performed to accomplish a project.
When it comes to simulations there are also three general types to follow. They are:
Live simulations
These utilitse real people, systems and products to model a design. For example, the latter stages of safety-testing a new automobile would use live simulations to recreate high impact crash scenarios, by crashing the automobile into an object and recording the results.
Constructive simulations
Before that, however, it is much more likely that constructive simulations would be used. These utilise simulated situations to show us what may happen in live situations.
Virtual simulations
Here, real people use virtual systems to perform tasks. For example, a pilot would use a flight simulator to test fly a new plane.
All of the above is being used across a multitude of industries but it is especially important in engineering. It allows product designs and real-life applications to be tested well in advance, identify problems at the earliest possible stages and ultimately increase safety whilst decreasing overall costs.
In engineering, simulation and modelling can be used to identify many things such as:
creep damage
structural instability
fracture mechanics
dynamic response
multi-phase and multi-species flow
slug flow in pipes
erosion
combustion
chemical reactions
Working to assess designs for the above helps engineers improve both the safety and the efficiency of the product they are working on, or in some cases, reverse engineer to determine how a product was designed in the first place.
This is a vast area of engineering and it can be used in many key areas and applications including:
All areas from basic linear to highly non-linear applications.
Static & dynamic analyses
Implicit & Explicit methods
Retro-analysis using existing meshes.
Pressure vessel collapse analysis
Lifting and mechanical handling equipment analysis.
Multibody dynamic analyses
Assessments following codes and standards (BSI, ASME, EN, DNV, LLOYDS, API, ASIC, etc.)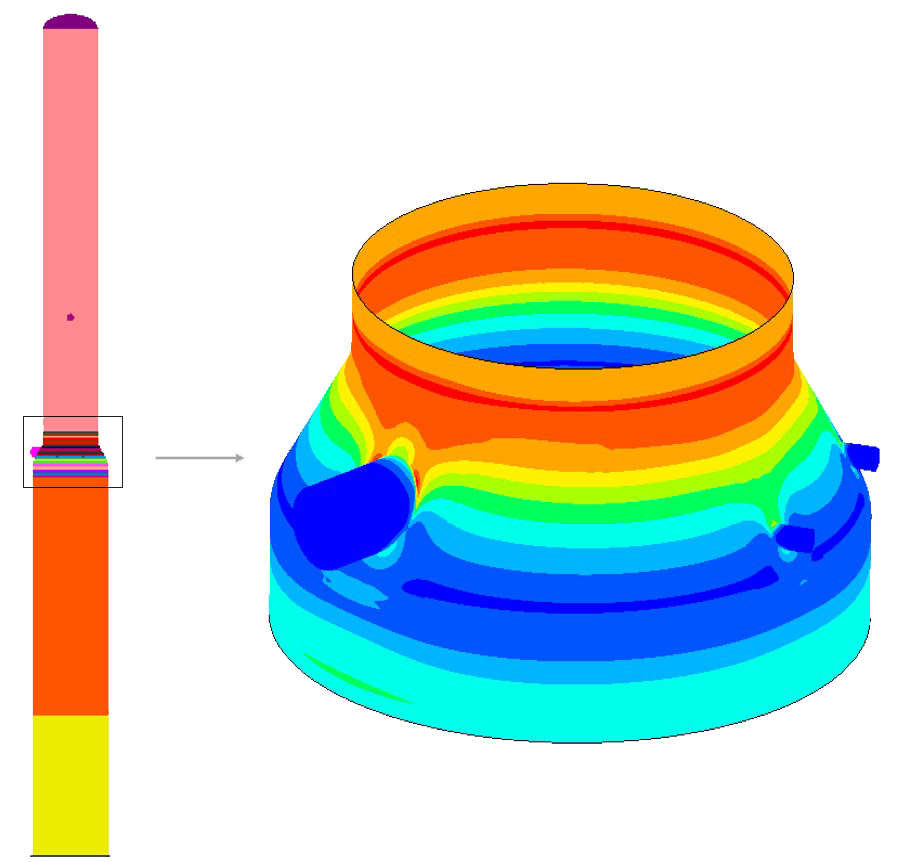 How it is used to design against structural failures
This line of work helps engineers to detect failures as early as possible. In a worst-case scenario, this saves lives and guarantees the integrity of the structure. More generally, this work ensures that the structure will not require regular and costly maintenance to keep it up to standard.
So, simulation is used to identify failures that can be corrected before the structure has even been constructed.
Earlier this year, it was reported that a chimney collapsed due to extreme weather conditions caused by Storm Eunice. In situations like this, simulation & analysis can be used to identify any potential design issues which could have contributed to the collapse. Should any problems be identified, corrective action can then take place to repair the chimney in a way that ensures structural integrity under similar conditions.
The failure mode here was similar to that of one of our recent projects. One of our clients had discovered corrosion under insulation (CUI) around multiple insulation support rings of their pressure vessel. We were required to perform several layers of analysis including linear and non-linear Finite Element Analysis (FEA) to investigate possible repair options and the effects on the vessel during these repairs.
We were able to demonstrate that the structural integrity of the column would be maintained throughout the turnaround by following the formal repair strategy which also satisfied scheduling requirements of the turnaround.
Read more here: Structural assessment for pressure vessel defects
The role of simulation & analysis in FFSA
Fitness for Service assessments, sometimes referred to as Fitness for Purpose, are assessments to evaluate the structural integrity of a product, or component within, to determine whether it is suitable for its intended use.
This is standard practice in industries like oil & gas, helping to solve problems that may arise throughout the lifecycle of the component, and advising on potential design improvements or complete decommissioning projects.
Physical models are created, factoring in degradation over time, to determine whether components are fit for service.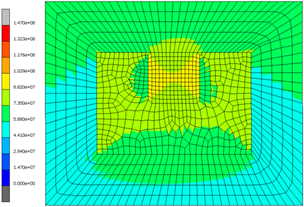 How DOCAN can help
We have established partnerships with the world's leading software developers, which gives us full access to a comprehensive range of products. With this comes the ability to simulate a huge variety of real-world structures, flows and processes. Our work spans from simple pipe stress or static finite element solutions to highly non-linear analyses.
We use our experience and software to give you best in class solutions to your engineering problems.
Click on the link to learn more about our work in simulation, modelling and analysis.
Enjoy this article? You may be interested in some of our others: