Consultancy
Piping Design Consultants
Cost-effective piping network design and consultancy services for projects of any size and complexity, in any industry.
Our piping design & engineering experience
DOCAN have completed FEED and detailed design of piping layouts, structures, pressure vessels and equipment for companies on a range of scales in various industries.
Our experience working within highly regulated industries is what sets us apart, and we have completed various successful projects across sectors including oil & gas, power generation, renewables and chemical processing.
Some examples of our work within piping design include:
Design of specialist pipe supports (anchors, line stops, other), and selection of off-the-shelf supports
Buried piping, pipelines and district heating
Site survey, piping walk-downs of existing systems, & laser scanning for reverse engineering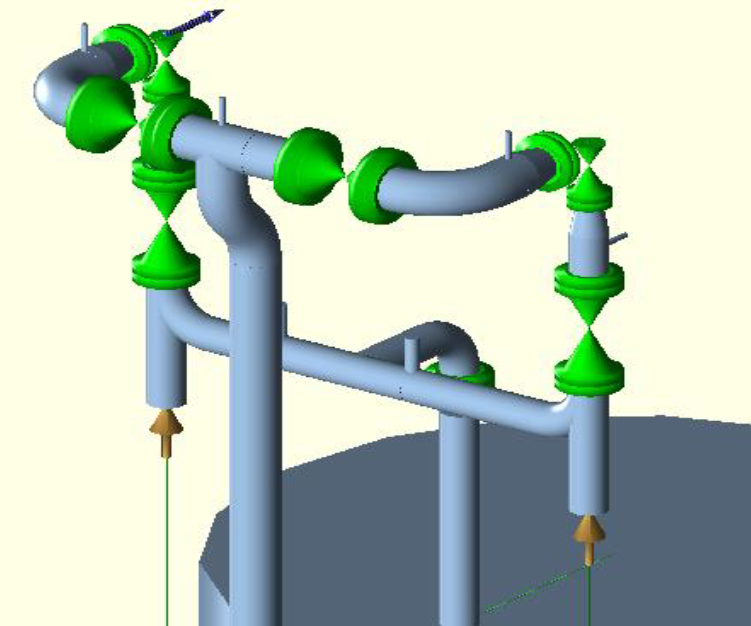 DOCAN's piping design services
Here at DOCAN, we understand the importance of piping networks that are safe, efficient, cost-effective and designed to the appropriate piping code standards.
Combining our practical experience and knowledge with our access to industry-leading software, we can provide intelligent 2D/3D CAD piping & plant modelling and detailed drawings.
Specialists in performing pipe stress analysis, finite element analysis and failure analysis, our fully engineered piping network designs are rigorously tested and verified for structural integrity and load capabilities.
Industries
DOCAN have extensive experience working within the below industries, but our expertise can be applied to the piping requirements of projects within any sector.
Working with DOCAN on your piping design project
Designing a piping system that is safe, efficient and reliable requires a great deal of knowledge of the necessary design codes and regulations. Having worked with most major international codes and on a variety of applications, DOCAN have the transferable skills needed to devise a compliant, cost-effective solution.
We have experience working under PED (Pressure Equipment Directive) & PSSR (Pressure System Safety Regulations). As members of Achilles FPAL (First Point Assessment), we actively strive to exceed standards of quality in our consulting.