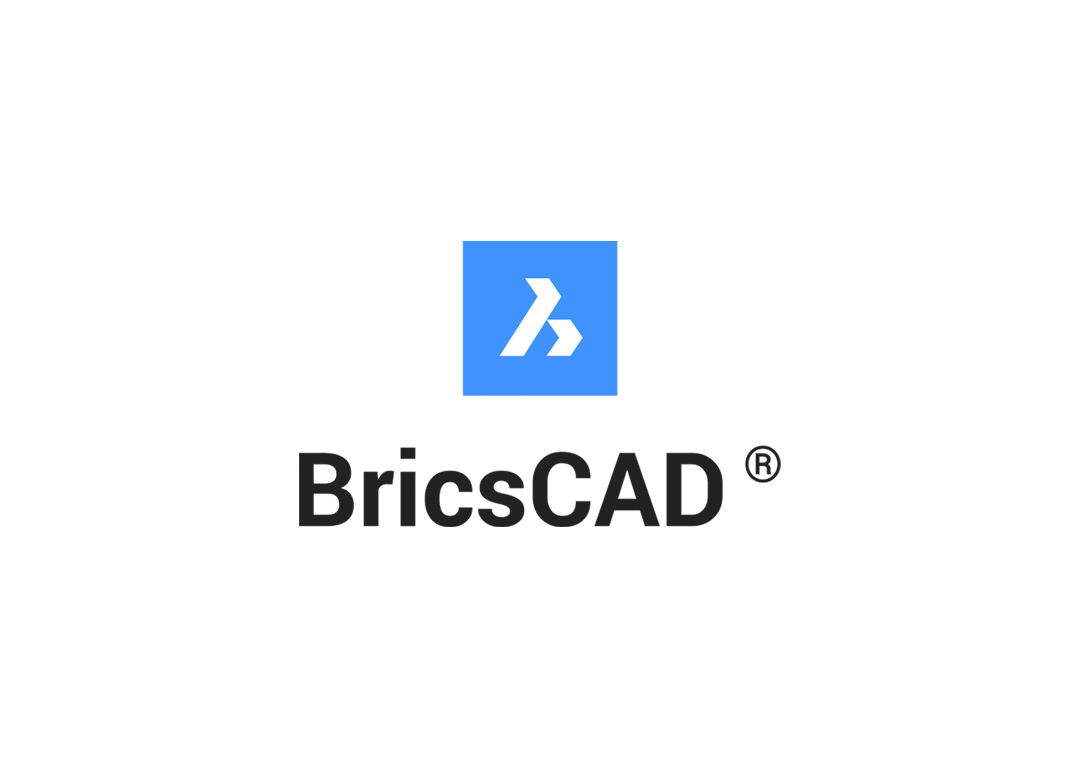 How engineers can use BricsCAD
12 / 11 / 21
BricsCAD is a modern, cost-effective all-in-one CAD design platform, built for engineers and designers. DOCAN are an official UK distributor of the software, offering bespoke training courses and additional expert guidance & support.
There are a number of CAD software options on the market, giving engineers and designers alike the ability to create, analyse and modify designs for their projects. In a market that has variety, BricsCAD provides a complete and conclusive suite of engineering design products.
In this short article we look to discuss the key strengths of the products within the BricsCAD range, exploring how engineers can use BricsCAD to elevate and upscale their CAD efforts.
What is BricsCAD?
For those completely unaware of the product, before we explain BricsCAD we need to take one step back and introduce you to Bricsys.
Founded in 2002, Bricsys have developed the BricsCAD brand globally and have centres and offices across the world. Their global headquarters are based in Belgium. They released BricsCAD V1 way back in 2005, establishing the roots and foundations for a market leading product that has evidently stood the test of time.
BricsCAD is a software application for computer-aided design. Available for Windows, Linux and macOS operating systems, there are a number of products available within the suite:
BricsCAD Lite
BricsCAD Pro
BricsCAD Communicator
BricsCAD BIM
BricsCAD Mechanical
BricsCAD Shape
Bricsys 24/7
BricsCAD is used by engineers, manufacturers, designers and architects alike. The software is often used for the design of conceptual products that can be submitted for a patent. The platform uses the .dwg file format as standard.
As well as offering a 30-day free trial of the software, BricsCAD also offers a flexible pricing structure that contains lifetime, yearly and three-year subscriptions.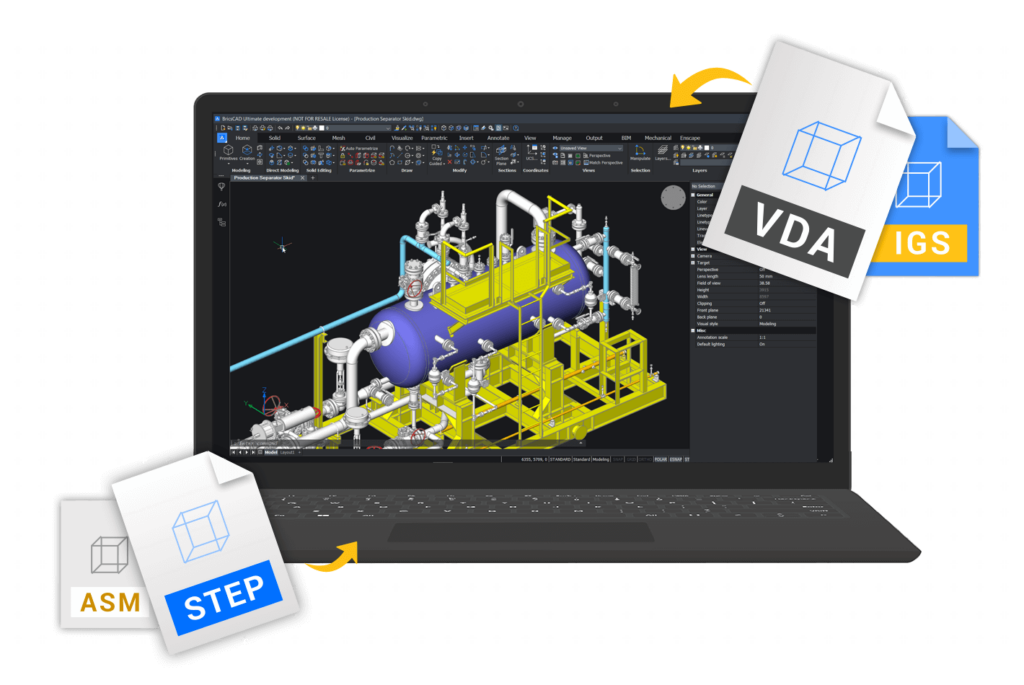 Why should engineers use BricsCAD?
There are a number of reasons why engineers should look to start with, or migrate to BricsCAD as their design platform of choice. Here is a brief overview of the key benefits from our perspective.
It feels like home
BricsCAD's user interface is a familiar one. It is very much its own product, yet it draws from other CAD softwares and pieces together the same standard full command, script, macro and menu compatibility that experienced CAD users would expect. It means you don't need to spend time adjusting, just plug and play.
Ultra compatible
BricsCAD is highly compatible with other CAD softwares, particularly AutoCAD. It understands that projects pass through different software suites and accommodates for this, using the same command names, aliases and system variables to make life easy.
All editions in one package
All powerful features from BricsCAD Lite, Pro, BIM and Mechanical can be combined in one bundle, at a profitable price.
The DOCAN free trial lasts for 30 days and provides full access to everything you need when trying out a new software for the first time. Give yourself a full month to explore the possibilities of BricsCAD and assess its suitability for your requirements.
Profitable pricing
BricsCAD is offered in four license levels that require an annual subscription of less than £1,000 yearly, particularly in comparison to the widely used AutoCAD.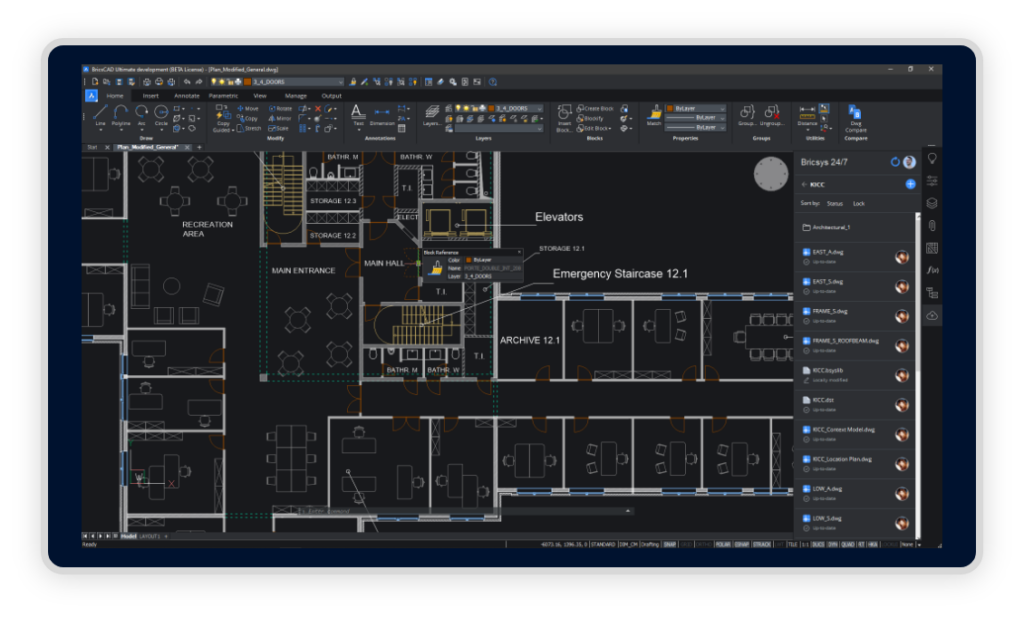 How engineers can use BricsCAD
We have put together a list of uses for the BricsCAD software, helping you to get familiar with the product and its capabilities before jumping into the trial.
2D Drafting
For engineers working with 2D drawings, BricsCAD Lite packs in all of the fundamental features needed to get the job done. BricsCAD assists in speeding up product performance for file loads, drawing generation and rendering by supporting multi-threaded, multi-processor operations.
3D Modeling
If the capabilities of BricsCAD Lite aren't enough, users can upgrade to BricsCAD Pro. Transition from 2D to 3D with all the features of BricsCAD Lite and more. Edit solid and surface geometry using intuitive direct modelling functionality.
Parametric Modeling
Looking to create complex hierarchies of parts and sub-assemblies? BricsCAD Mechanical could be for you. You can deploy the Communicator for BricsCAD to import assemblies from different CAD systems, including Parametric geometry defined in those assemblies.
Annotation
BricsCAD boasts a wide variety of annotation tools, dimension styles, hatches and gradients, wipeouts and much more. Head to our BricsCAD page to learn more via our table.
Architectural Tools
Create architectural prototypes quickly and efficiently with BricsCAD Shape. With Quickdraw, producing 3D building layouts has never been easier – add parametric windows and automatically generate a custom set of stairs with the click of a button.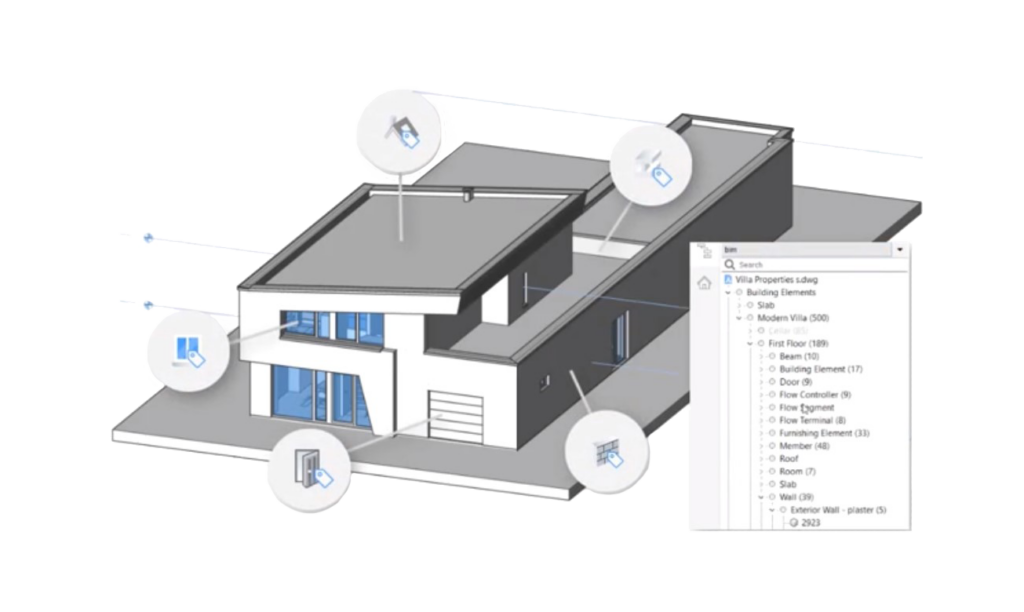 Purchasing BricsCAD through DOCAN
We are an official Bricsys Reseller, fully licensed to offer our service and expertise alongside the BricsCAD products. As a channel partner we offer training and guidance to customers in the United Kingdom and the United States. We support you in applying the BricsCAD software to your working environment and projects, to ensure that you can maximise the software to its full capabilities.
Our team has many years of experience in the field of computer aided engineering, so our partnerships with world leading software houses extend beyond distribution and sales. We can provide bespoke training courses to suit the customer requirements. In addition, we can combine consultancy and training to transfer the necessary technology and skills over time, allowing you to undertake the work yourselves and DOCAN to provide expert guidance and advice.
Like what you hear? Download the BricsCAD free trial today.
Enjoy this article? You may be interested in some of our others: