GT STRUDL
Structural analysis software
GT STRUDL® is one of the most trusted and adaptable general purpose structural analysis solutions in the world.
The software has a proven track record in a variety of applications, such as nuclear and conventional power generation, onshore and offshore facilities, marine, civil engineering, and infrastructure.
GT STRUDL offers engineers the accurate and complete engineering data they need for cost-effective and efficient structural engineering and design decision-making.
DOCAN are a trusted and approved sales partner for this product.
If you want a quick, efficient, straightforward, face-to-face sales process, go no further and talk to the DOCAN team.
Follow the links below to find out more about the benefits of CAESAR II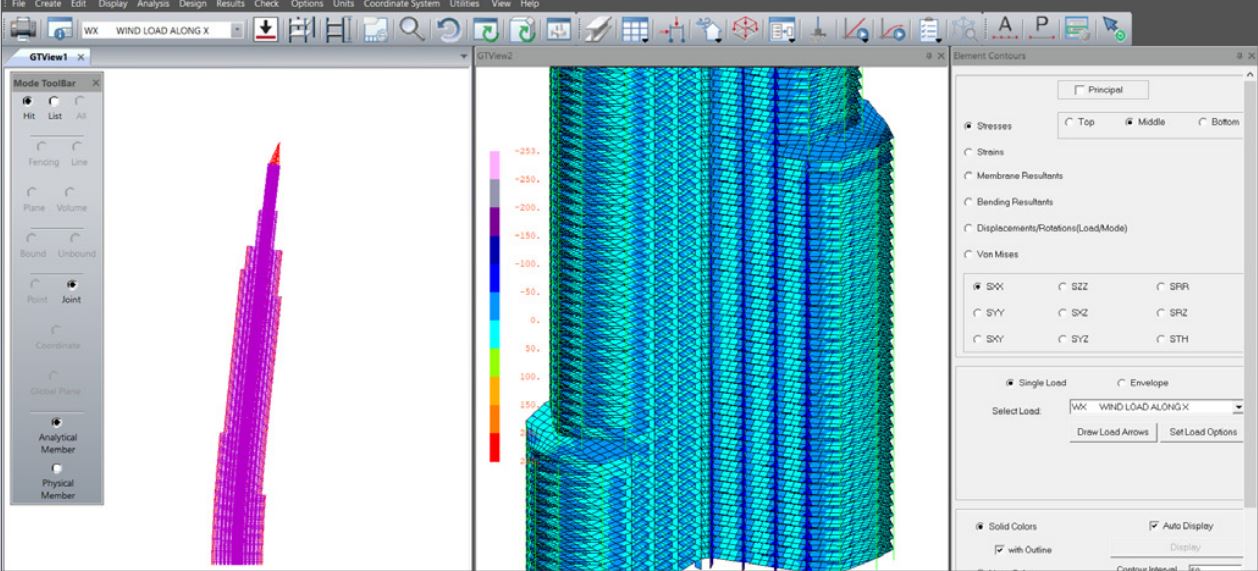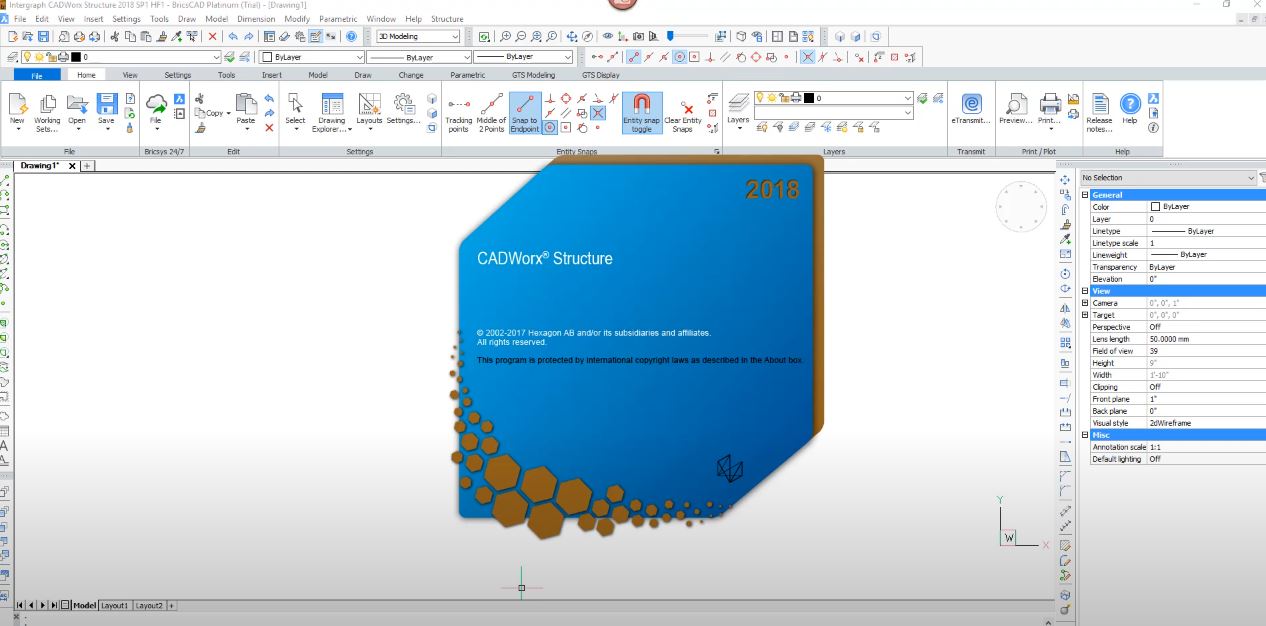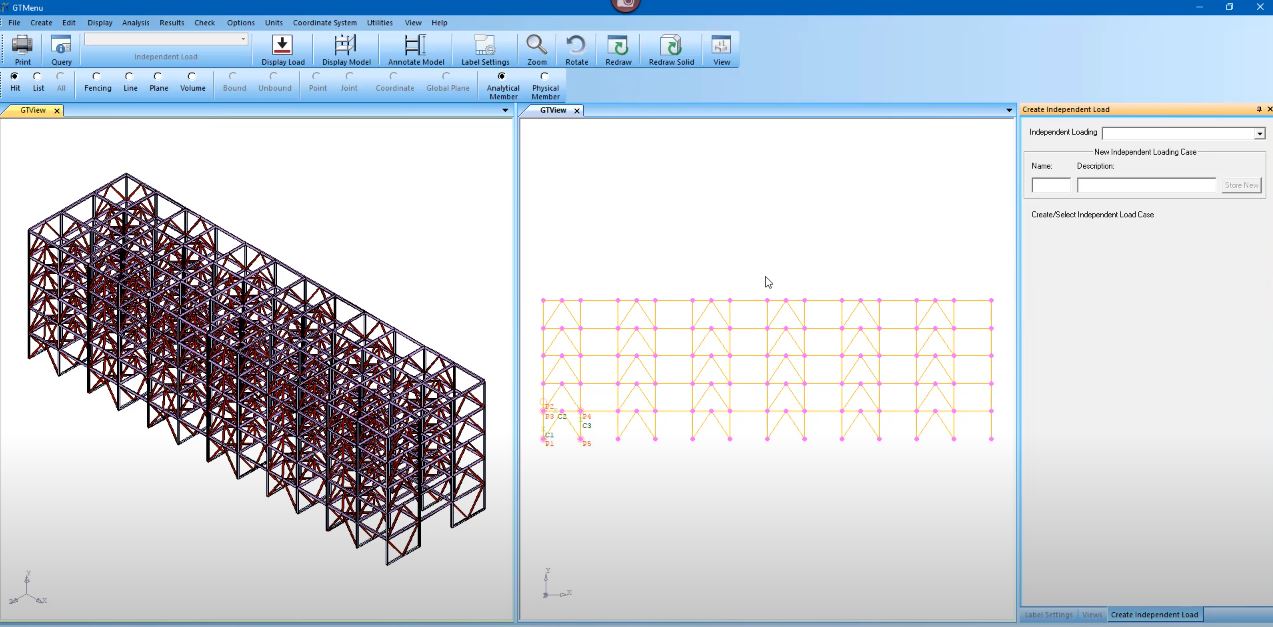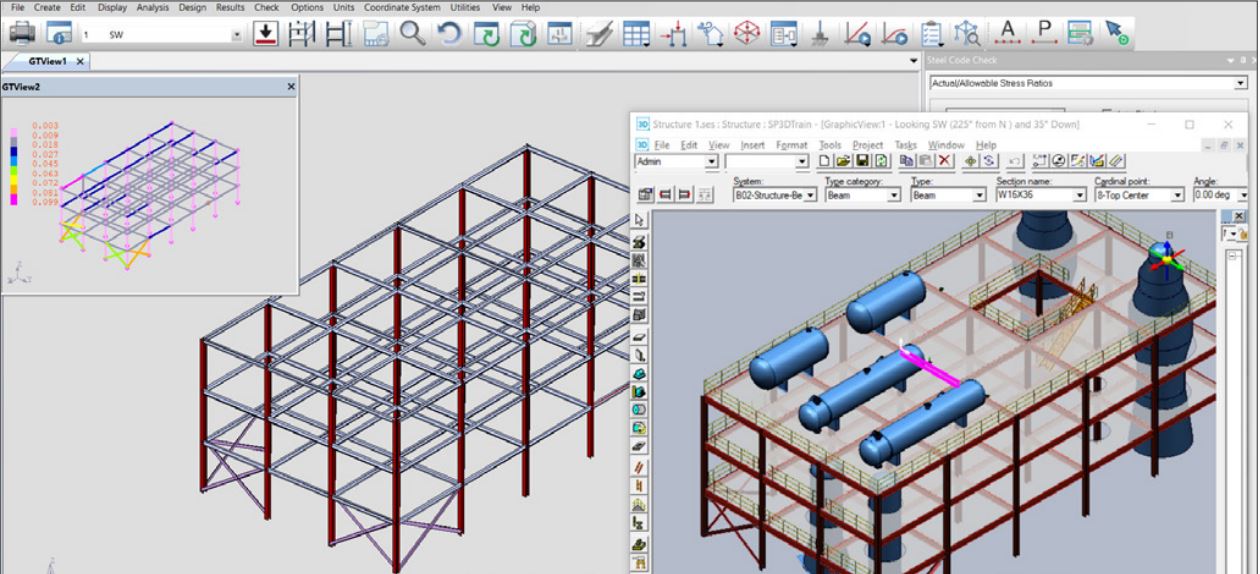 Steel & Concrete Structure Modelling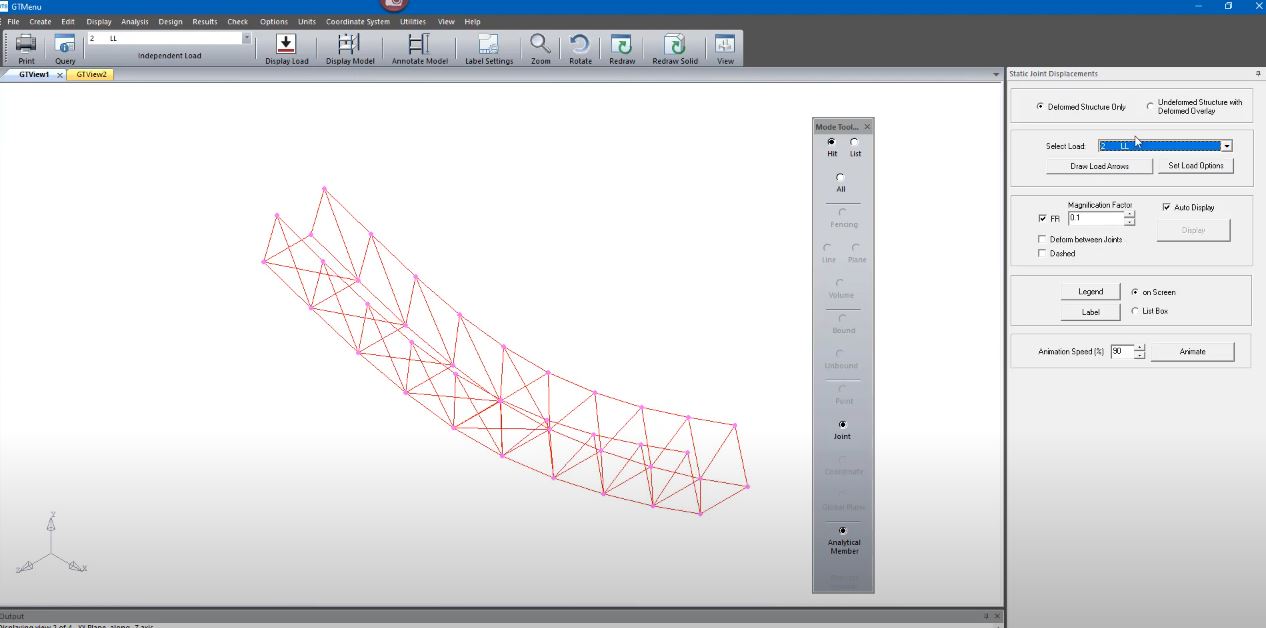 Advanced Analysis Methods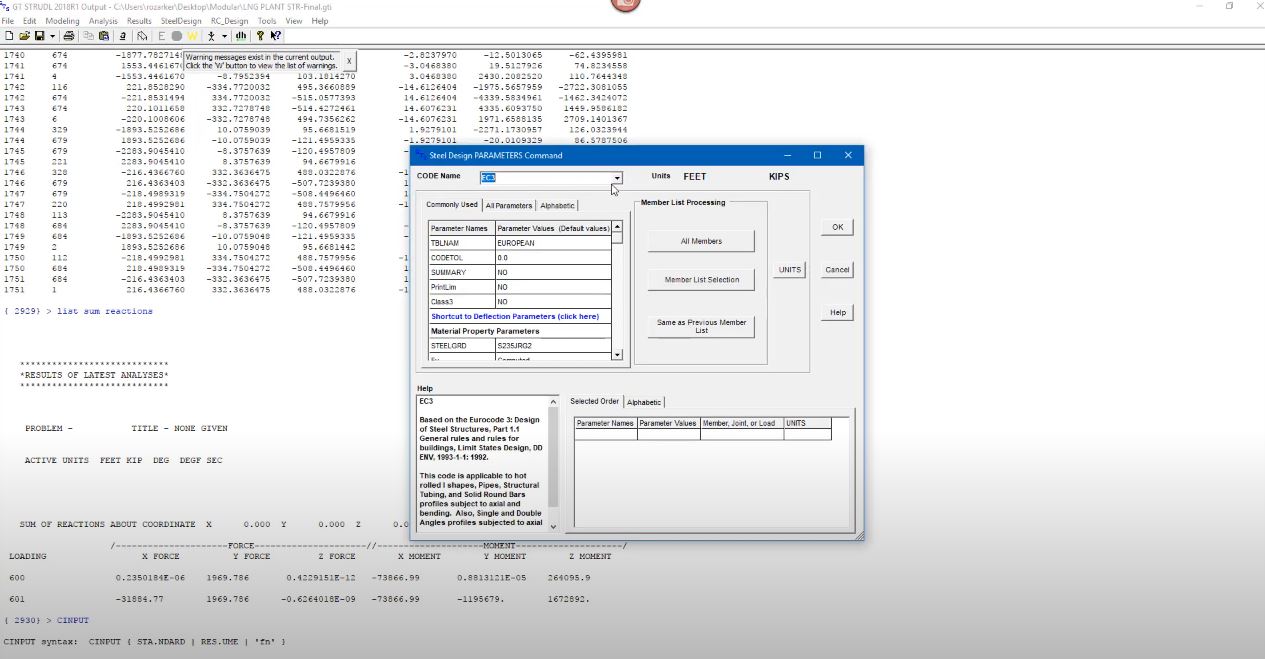 Load Specifications & Generation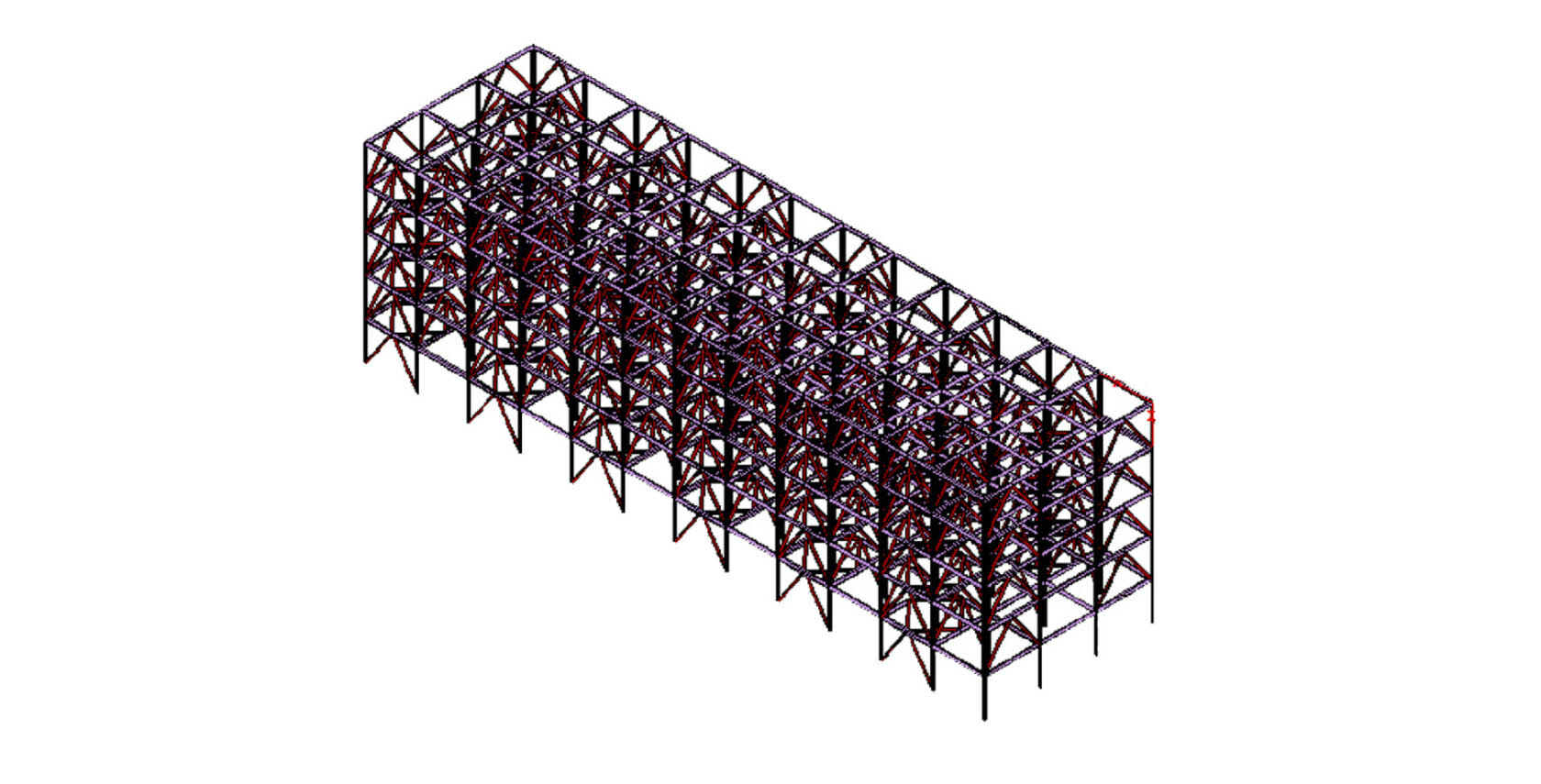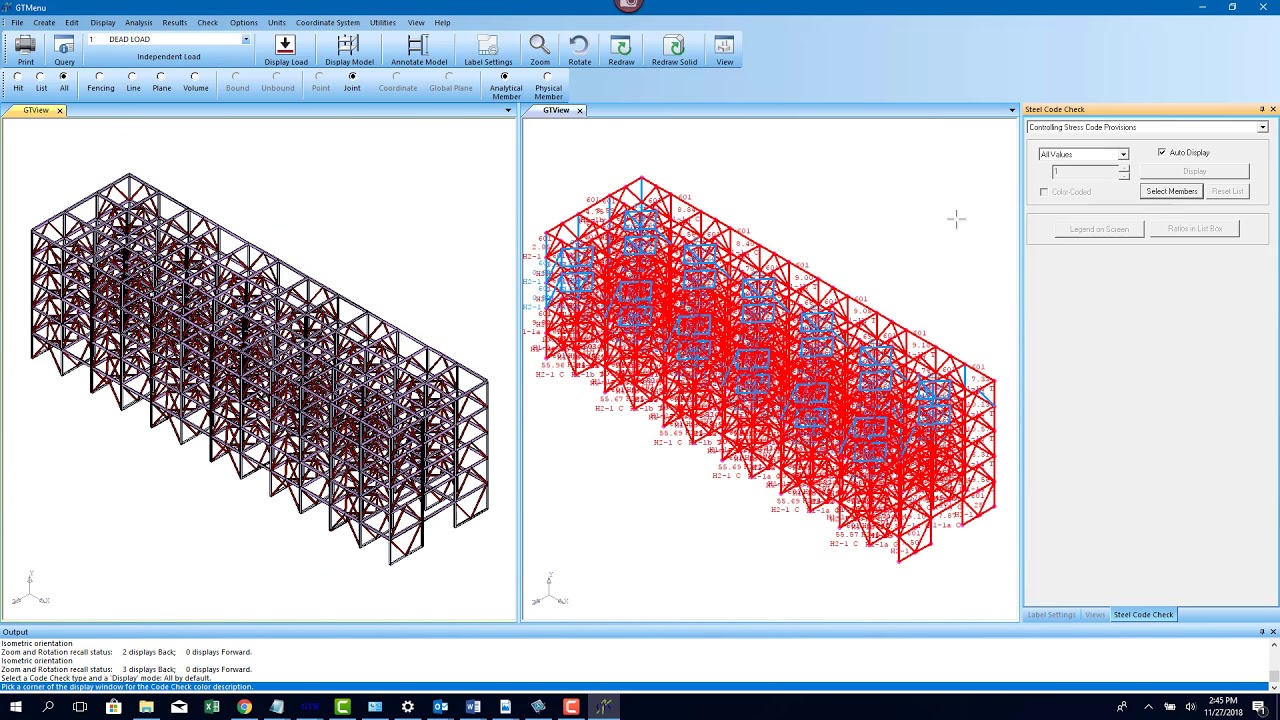 Comprehensive solution
GT STRUDL is an easy to use and flexible interoperable and database-driven solution for beam and general finite element analysis and comprehensive structural engineering design. The solution includes 10 functional areas that operate seamlessly with one another. Combined with amazingly fast computational speed, GT STRUDL provides virtually unlimited power and flexibility for projects of any size or complexity.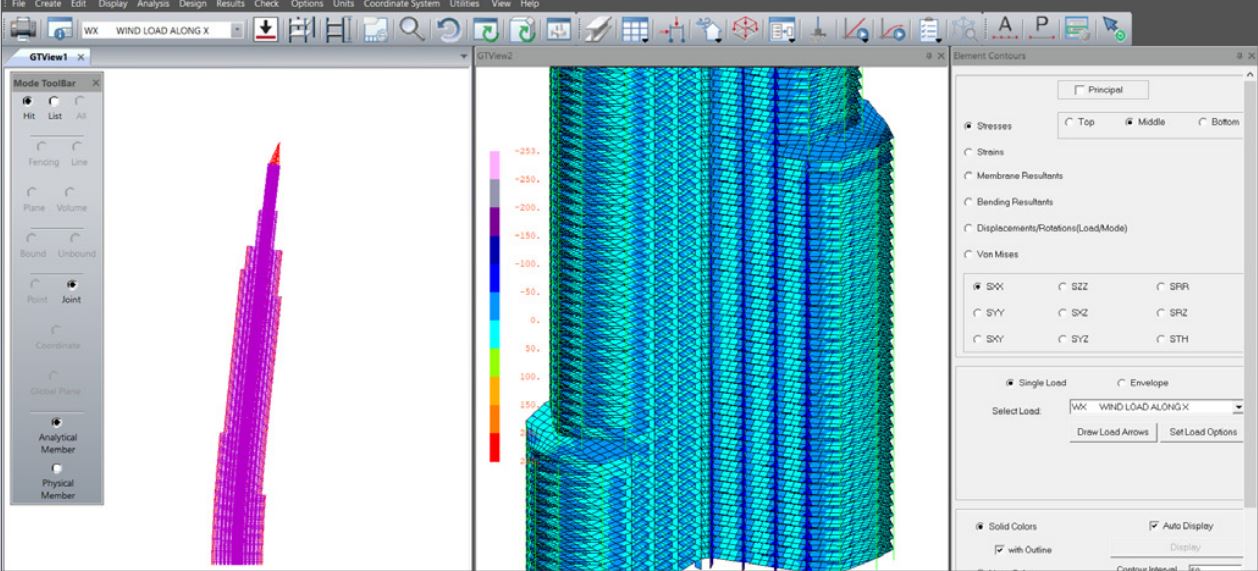 Interoperability
GT STRUDL is natively interoperable with Intergraph Smart® solutions, CAESAR II and CADWorx® Structure. This enables structural data-rich models created outside of GT STRUDL to fully leverage the power of GT STRUDL. It is also interoperable with third party solutions through CIS/2 and GTI files. Reduce duplication of effort to save time and ensure data accuracy.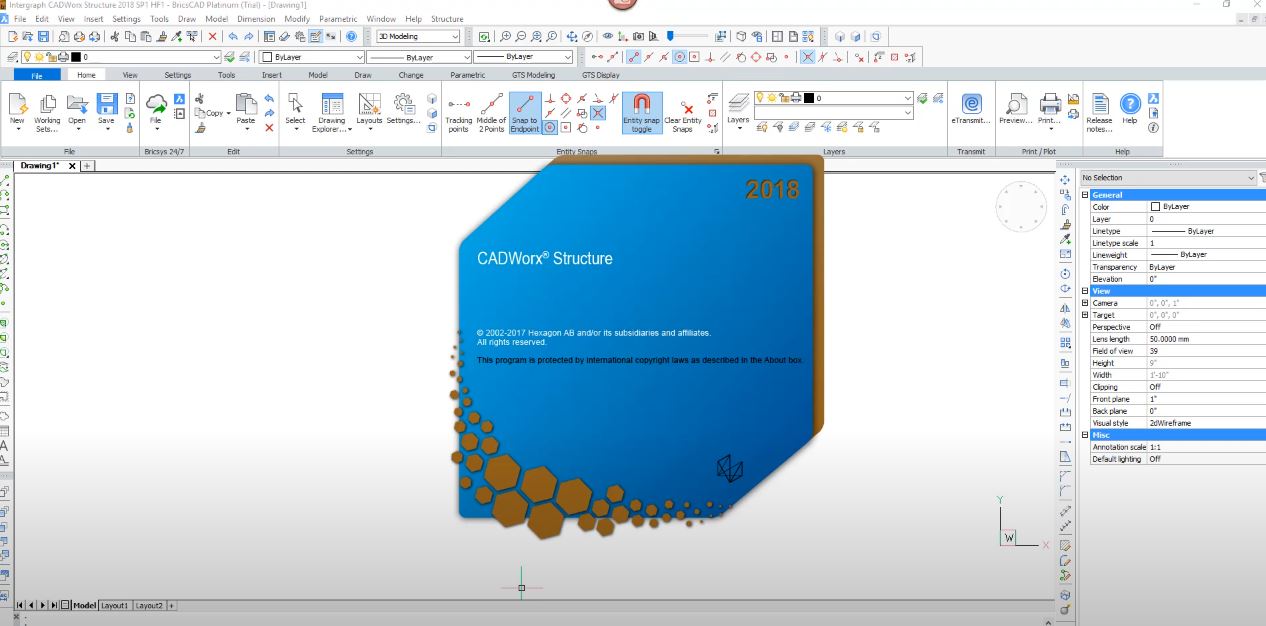 Quality assurance
Since 1983, the GT STRUDL QA/QC program has been in full compliance with applicable provisions of the U.S. NRC's 10CFR21 and 10CFR50 Appendix B regulations. In addition, GT STRUDL QA procedures conform to the ASME NQA 1- 2008, including the 2009 Addenda Subpart 2.7 (NQA-1a-2009). This means that every release of GT STRUDL earns the trust of structural engineers by providing accurate analysis results.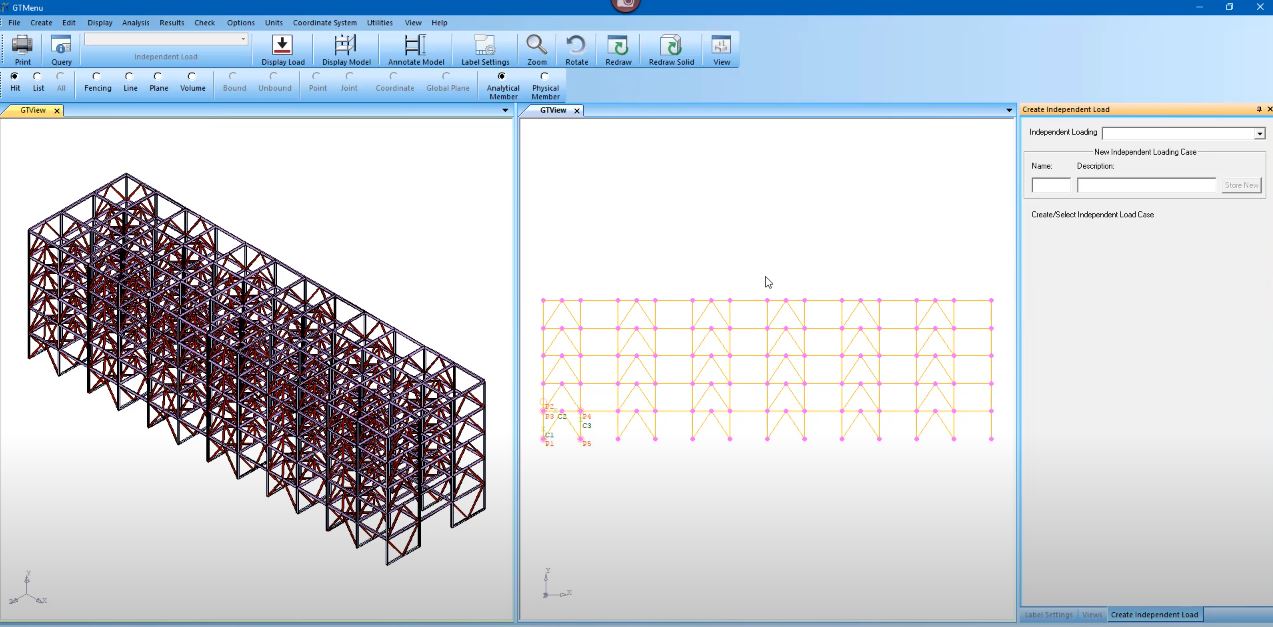 Steel & Concrete Structure Modelling
Physical member definitions, labels, inquiry, and display
Nonlinear spring elements, support and member end springs, tension, and compression-only members, large sag catenary, and parabolic cables
Nonlinear fiber element plastic hinge and plastic zone member models
Integer and alphanumeric naming of joints, members, finite elements, and loading conditions Automated view generation
Create and review model with powerful data sheets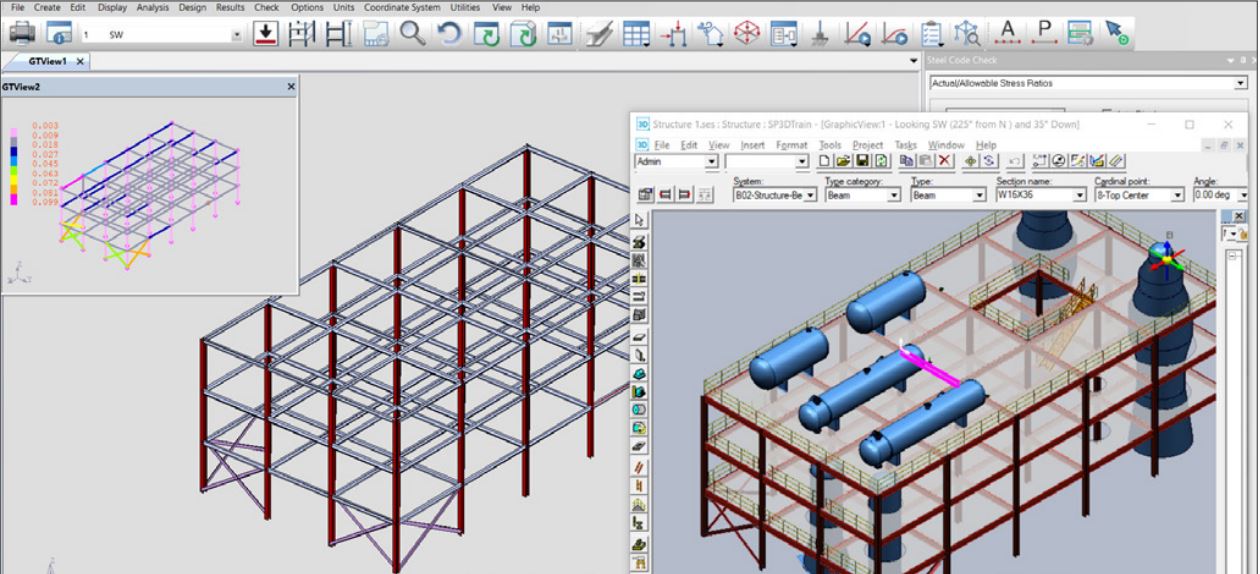 Advanced analysis methods
Comprehensive FEA library including cables, plates, shells and solids
Linear and nonlinear static and dynamic analysis
High-performance equation solvers
Maximum response harmonic analysis
Steady-state time history dynamic analysis
Nonlinear pushover analysis
Pseudo-static loads from dynamic analysis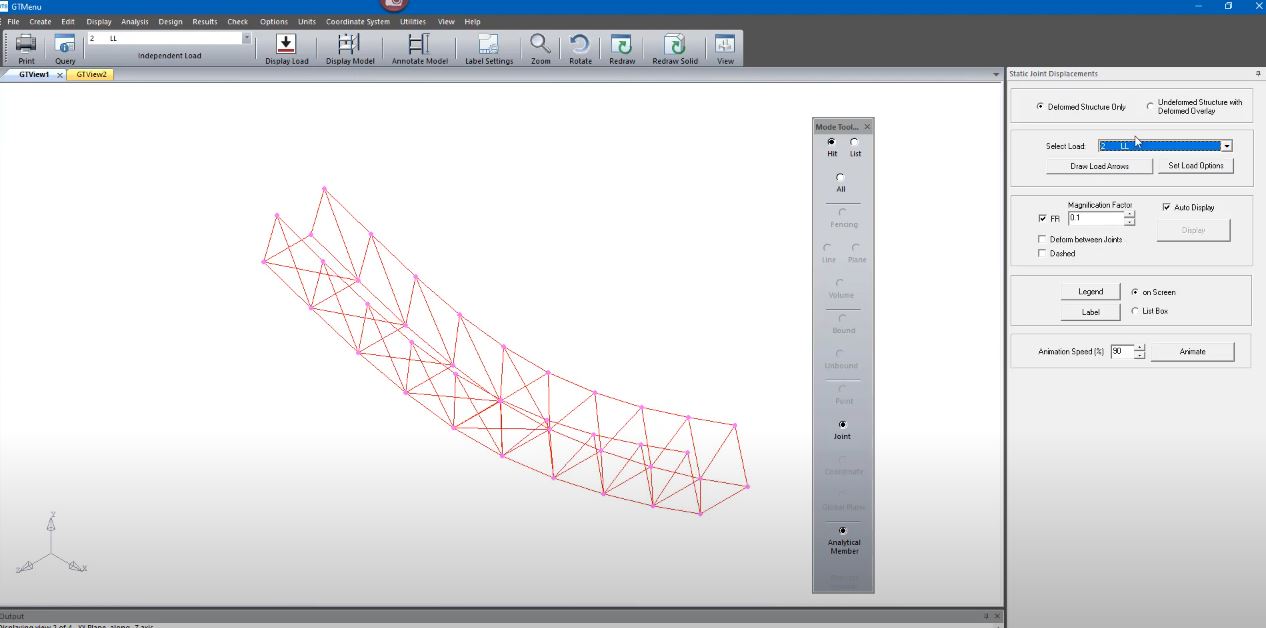 Load specifications & generation
Seismic and wind load generators per ASCE 7-05/ 7-10/7-16
Area load generator
Gupta and Lindley-Yow mode combination methodologies
Broad range of user-specified damping properties
Composite modal damping ratio calculations
Load combination generation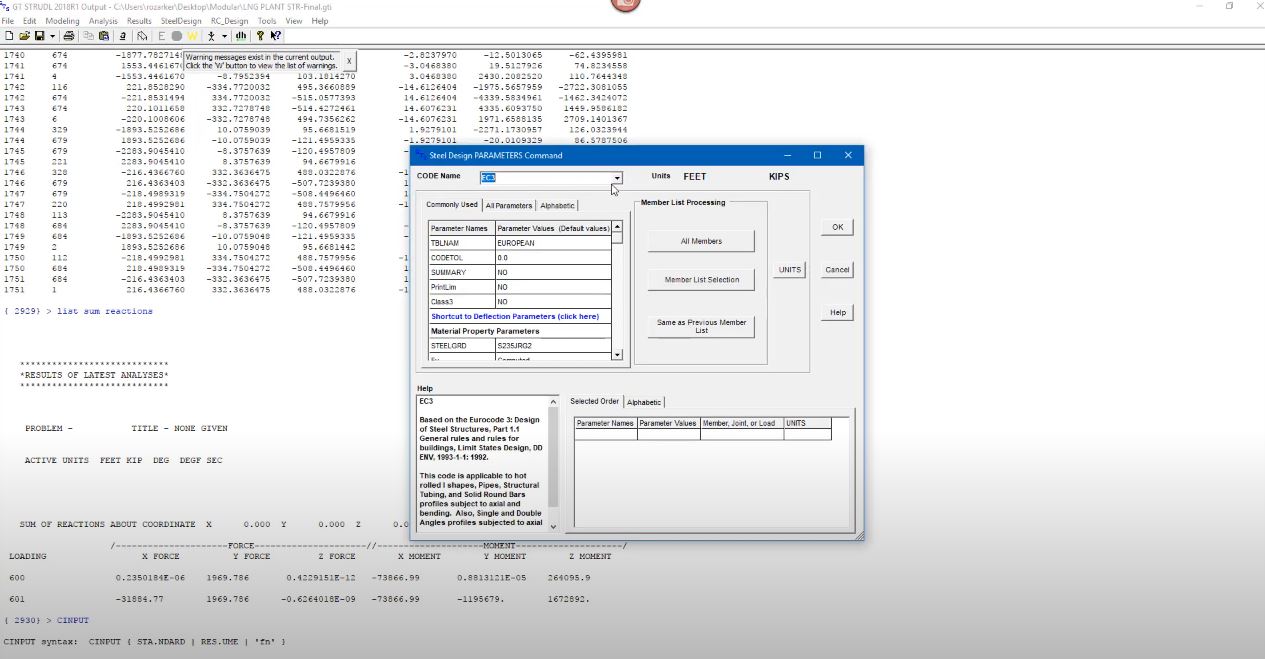 Design Codes
AISC: 15th, 14th, 13th, 9th, N690, 341 & Older Editions; ASD/LRFD Methods and Seismic Provisions
British: BS5950 & BS449
AISI: AISI89 for Unistrut Sections
ASCE: ASCE 52 Guide for Design of Steel Transmission Towers & ASCE/SEI 48-05 Steel Pole Structures
ASME: Boiler & Pressure Vessel Code, Section III, Rules for Construction of Nuclear Facility Components, Div. 1-Subsection NF
Eurocode: EC3 plus National Annexes
Canadian: CSA-S16.1-97 & CSA-S16-14
Indian: IS800
Chinese: GB (GuoBiao Standards)
Offshore: ISO 19902, APIWSD (RP 2A-WSD) & Older Editions, NS 3472E
ACI 318: 2005, 2008, 2011, 2014, 2019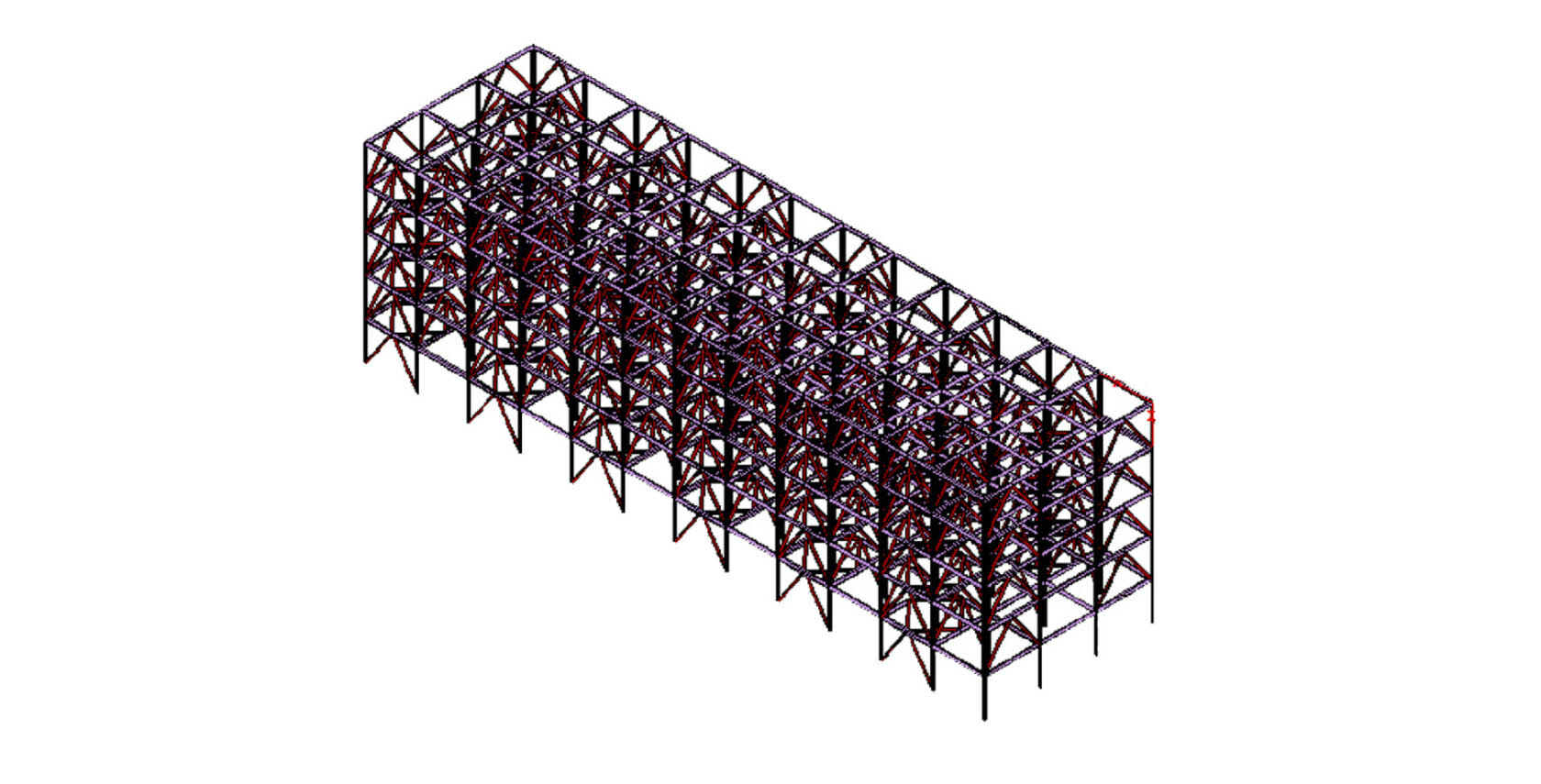 Report generation
Interactively generate custom reports of model and load data, results, and figures
Move sections within the report from hierarchical tree display using the interactive interface
Filter by joints, members, elements, and loading
Take advantage of customer footers, customer headers, and summary of loads
Save/Restore options on filters, order, and checklist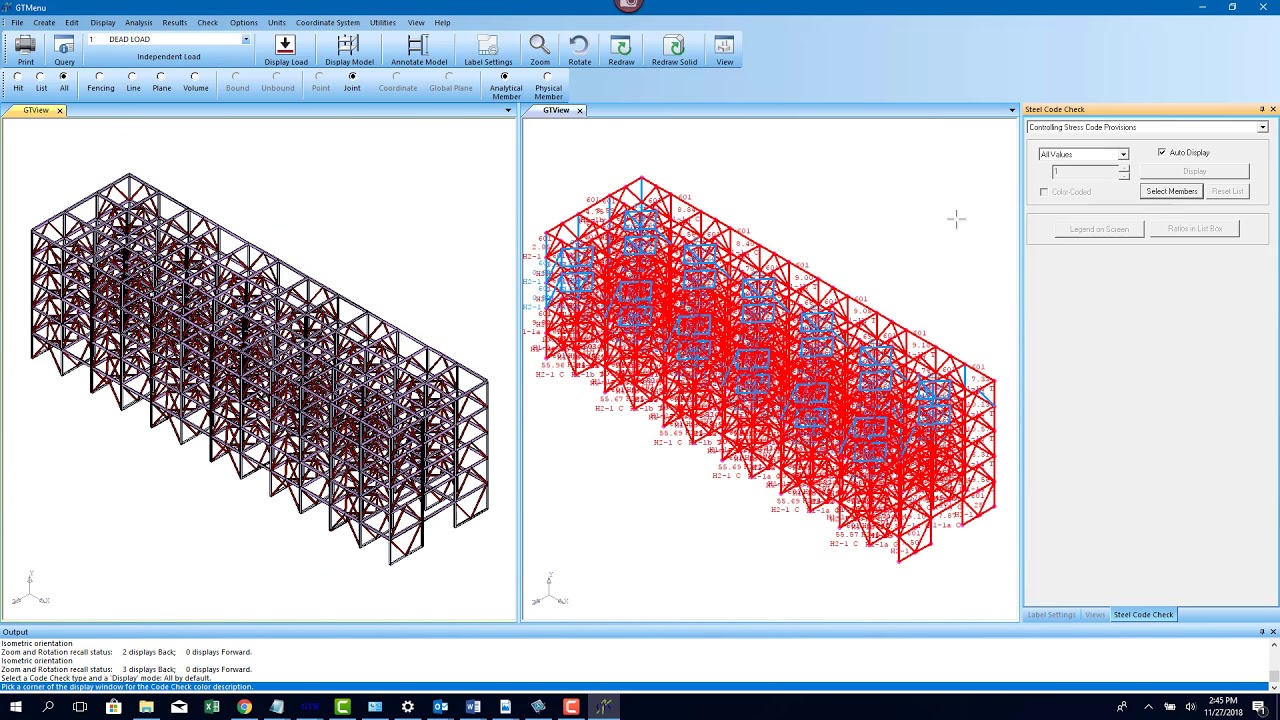 Software solutions with DOCAN
DOCAN is a registered partner of Hexagon, fully licensed to offer the GT STRUDL software to engineers that are looking to add it to their suite.
We offer training, guidance and support in applying GT STRUDL to your working environment and projects, to ensure that you can maximise the software and its capabilities.
Software training with DOCAN
Our team has many years of experience in the field of computer aided engineering and pipe stress analysis, so our partnerships with world leading software houses extend beyond distribution and sales.
We can provide bespoke training courses to suit the customer requirements. In addition, we can combine consultancy and training to transfer the necessary technology and skills over time, allowing you to undertake the work yourselves and DOCAN to provide expert guidance and advise.